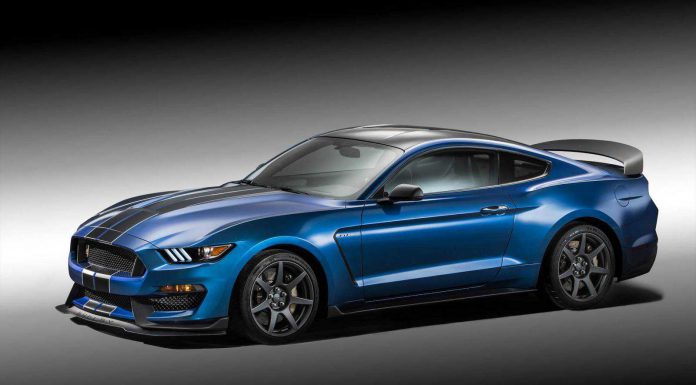 While it has been quite a few months since both the Ford Mustang Shelby GT350 and GT350R were revealed, the American marque is remaining relatively tight-lipped about the car's official performance specifications. While we wait for them with baited breath, Ford has just revealed details about the car's advanced suspension and braking systems.
For starters and for the first time for a Ford Mustang, both the Shelby GT350 and Shelby GT350R come standard with continuously variable MagneRide dampers. These dampers have been injected with a hydraulic fluid incorporating iron particles and upon an electric current passing through the dampers and the fluid, the suspension automatically adjusts every 7 milliseconds to always provide the best possible handling dynamics.
Elsewhere, Ford has confirmed that the new GT350 and GT350R also make use of front knuckles, hubs and bearing assemblies made entirely from aluminium. As a result, they are both stronger and lighter than standard. Further modifications include the fitment of larger front and rear sway bars as well as heavy-duty bearings and more rigid bushings for the control arms and subframes. Another change involves the inclusion of an aluminium tower brace connecting the front two shock towers and firewall to ultimately improve the front end stiffness of the GT350 and GT350R.
As for braking, the two Shelby GT350 variants feature the largest brakes installed on a Mustang for the street. They incorporate six-piston Brembo calipers as well as two-piece cross-drilled iron discs measuring 394 mm at the front and 380 mm at the rear.
As a reminder, both the Shelby GT350 and GT350R utilise a 5.2-litre V8 engine with a flat plane crank and promising to deliver over 500 hp and 400 lb-ft of torque.