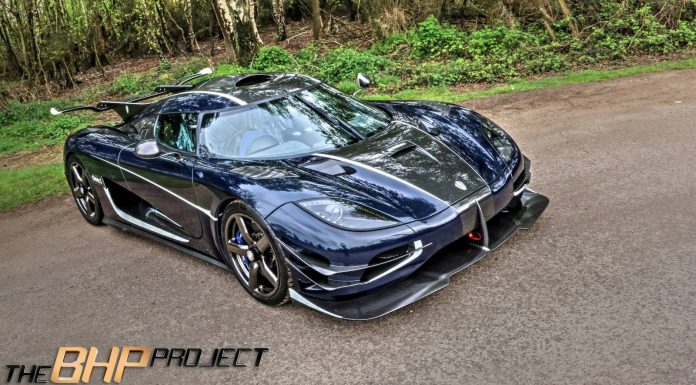 Limited to just six units, the Koenigsegg One:1 is one of the world's rarest modern supercars. Not only that but it promises record breaking performance and features an eye-catching design making it comfortably the most outlandish Koenigsegg ever created. While it remains to be seen how many customer examples have been created, The BHP Project is currently celebrating the arrival of its One:1 in the UK and has released the following images of the Swedish hypercar.
Unlike the original Koenigsegg One:1 shown at the Geneva Motor Show last year which featured a standard carbon fibre finish, The BHP Project's example includes a blue carbon fibre finish across most of the exterior. More traditional black carbon fibre can be found across the bonnet, rear wing, roof and roof scoop as well as the wing mirrors. Additionally, complete carbon fibre wheels have been fitted while the protruding front splitter and canards are also hand made from carbon fibre. The exterior finish is completed with triple layered pearlescent white stripes.
The interior of this One:1 unsurprisingly reflects the outside with it incorporating blue and black leather as well as a number of exposed carbon fibre elements.
In case you didn't know, the One:1 features a staggering 1 Megawatt of power which converts to 1,341 hp together with 1,371 Nm. This extreme power needs to be read alongside an equally impressive 1,341 kg to fully understand that the Koenigsegg One:1 features a perfect 1 hp to 1 kg power to weight ratio.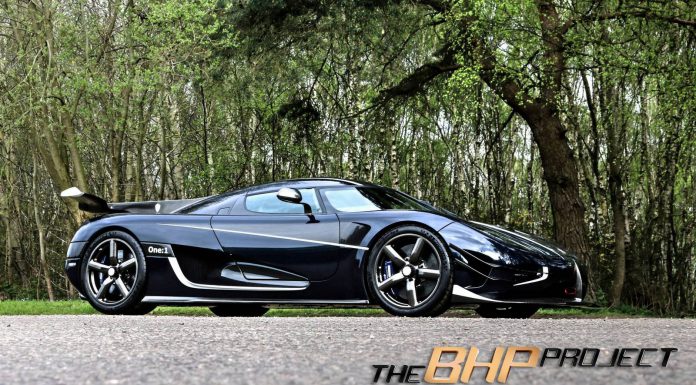 The Koenigsegg One:1 is expected to reach speeds in excess of 450 km/h so aerodynamics are key to the One:1 package. Thanks to the new front facia and the Le Mans prototype inspired rear wing, downforce at 260 km/h is equal to 610 kg whilst at 440km/h, the One:1 develops 830 kg. The One:1 is also able to pull 2G's of force in the corners.
[Via The BHP Project]