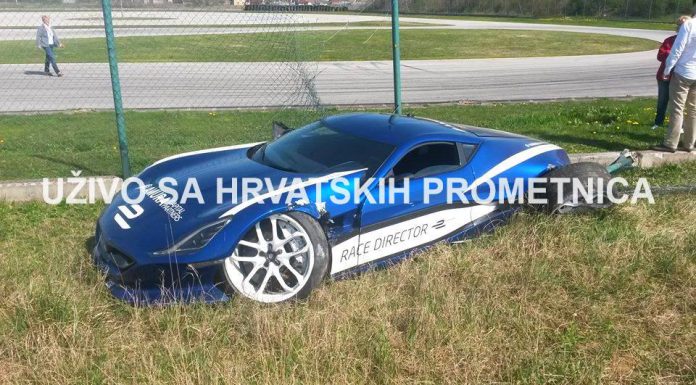 Forming a supercar brand and attempting to launch a model is something many have tried and most have failed at doing. With Rimac however and its Concept_One, the electric supercar is edging closer to production but sadly one example has been extensively damaged after racing a Ferrari LaFerrari.
Interestingly, the Rimac Concept_One involved in the crash is actually the example used by the race director in the FIA Formula E Championship. Details around the crash remain scarce but it is believed to have actually happened a couple of weeks ago after the Long Beach round of the Formula E Championship in the U.S.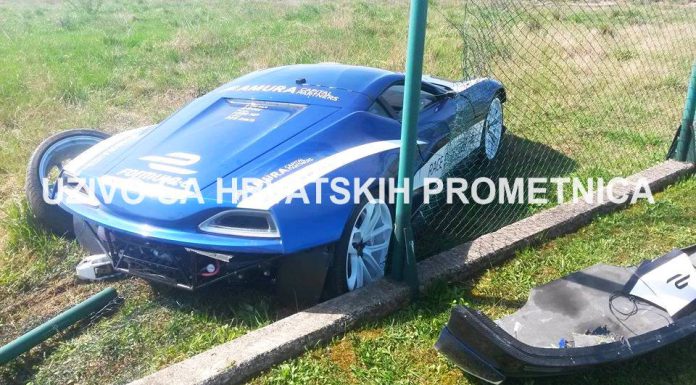 It also reported that the crash occurred when the Rimac Concept_One was drag racing a white Ferrari LaFerrari with the video above showing one of those races. The actual the trigger of the crash remains unknown however.
[youtube]https://www.youtube.com/watch?v=WRnnScEXbYw[/youtube]
What is clear is the damage sustained to the Rimac Concept_One. The left rear wheel and hub assembly has been torn from the electric supercar while the front and rear bumpers have also sustained substantial damage.
[Via Uživo sa hrvatskih prometnica]