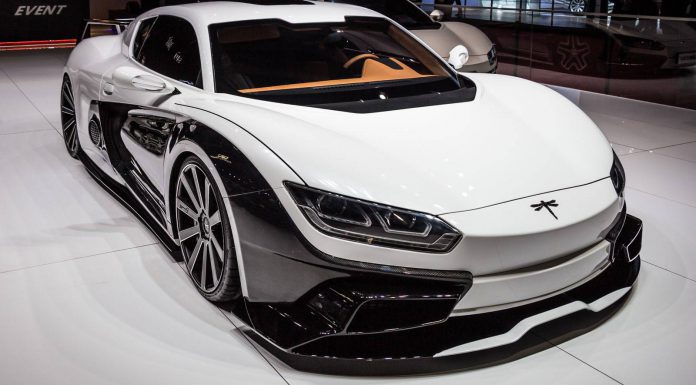 The Qiantu K50 Event! was somewhat of a surprise at the Shanghai Motor Show 2015. It is said to be the only Chinese supercar, three examples were on display as part of a hall that also included McLaren, Bentley and Lamborghini. Whilst the language barrier was an issue for us, we did manage to snap a few photos. Other publications have managed to gather a few details.
The Qiantu K50 Event! is said to feature an all-electric motor that delivers 408 horsepower (300kW) and 650 Nm (480 lb-ft) to the rear wheels. Performance from 0-100 km/h takes five seconds and a maximum range of around 200 km (124 miles). Weight is less than 1900kg, and range is 200 km at full power.
The chassis is a blend of aluminium and carbon fiber material whilst the exterior panels are also constructed from carbon fibre. Quaint bought two examples of the K50 Event! to the Shanghai Motor Show 2015, they flanked a third vehicle which featured uprated aerodynamic parts, although we suspect that it was another K50 Event! underneath.
The design of the Qiantu K50 Event! is a little awkward. It incorporates design elements of the Buggati Veyron in those two-tone flanks. The rest of the car is extremely long, the front certainly does not fit the look of the back. The white version gets a carbon fibre front splitter, a carbon rear wing and a carbon rear diffuser.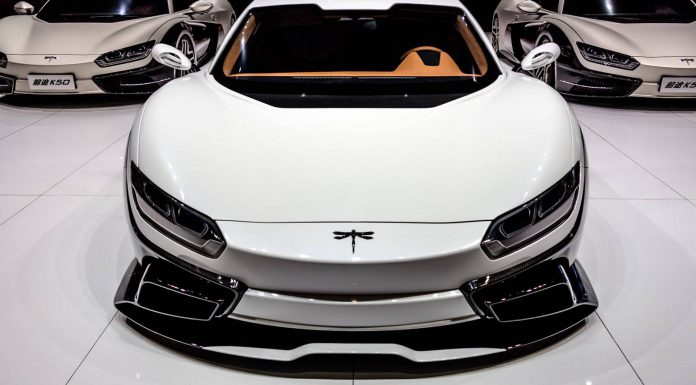 The proposed price is approximately 700,000 Chinese yuan, around 105,274 Euros at today's exchange rate.