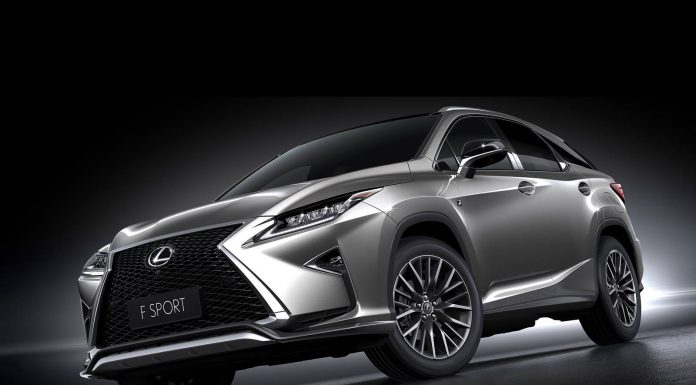 At the Shanghai Motor Show 2015, the 2016 Lexus RX200t has just been unveiled. The SUV follows on from the turbocharged NX and ES models to be one of just three Lexus cars available with a turbocharged powertrain.
That turbocharged powertrain is the same as the one used for the Lexus NX and ES meaning it displaces 2.0-litres from its four-cylinders. While the engine pumps out 228 hp in the NX200t, the Japanese marque has yet to reveal how much power the RX200t features. With that being said, over 228 hp is being claimed. Beyond the inclusion of a turbocharger, two of the other key details about the engine are its use of the 'Variable Valve Timing-intelligent Wide' system as well as an efficient air-to-liquid intercooler.
Mated to the engine of the 2016 Lexus RX200t is a 6-speed automatic transmission reportedly providing "excellent acceleration off the line and exceptional passing power."
Visually, the Lexus RX200t is identical to all other RX variants. With that in mind, a new front fascia has been adopted with it incorporating Lexus's trademark spindle grille complete with a chrome surround. Elsewhere, aggressive headlights are featured alongside sharp lines with the fog lights sitting in the middle of small triangular elements of the front bumper.
Elsewhere, the Lexus RX includes aggressive body lines on the sides as well as flared rear wheel arches reminiscent of the NX. The sharp body lines featured on the side of the 2016 RX aren't just for looks however with Lexus claiming they minimise drag while reducing front and rear lift to make the car more stable and to reduce wind noise. Elsewhere, 20-inch aluminium wheels are featured on the new car. The rear then utilises L-shaped taillights as well as tapering creases and edges.