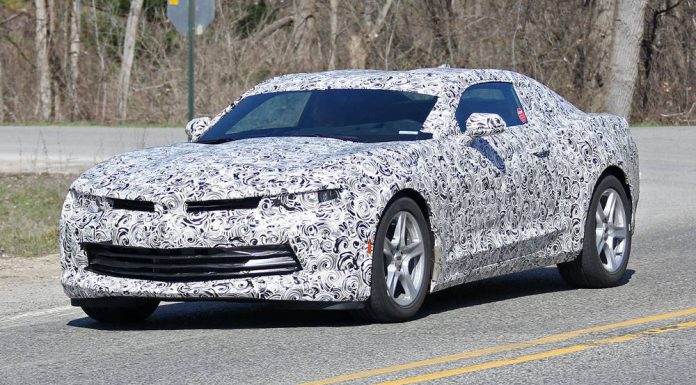 Just after spy shots were revealed of the next-generation Chevrolet Camaro SS, the muscle car has been spied testing once again albeit this time fitted with the new entry-level turbocharged four-cylinder engine.
According to the spy photographers responsible for these images, the Camaro test mule in question featured the unmistakable exhaust note of a turbocharged four-cylinder effectively confirming that such an engine will be offered in the sixth-generation Camaro. In Cadillac guise, this engine delivers 270 hp. By comparison, the Ford Mustang's EcoBoost four-cylinder pumps out 310 hp. As a result, we expect Chevrolet to tune the Cadillac engine above 300 hp to match the Mustang's.
Alongside the new engine, this tester is sporty large dual exhaust pipes rather than the quad systems found on previous 2016 Camaro prototypes. Additionally, it clearly adopts some different body panels over the impending new Camaro SS with a different front fascia found. Furthermore, the bootlid spoiler has been removed while a tweaked rear-end is also found.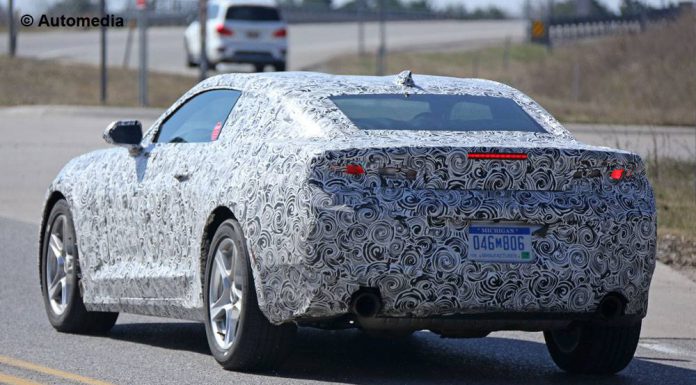 Of course underpinning the sixth-generation Camaro will be the General motors Alpha platform currently used by the Cadillac ATS and CTS models. Other engines believed to be offered will be a naturally-aspirated 6.2-litre V8 and the 3.6-litre V6 of the Cadillac CT6.