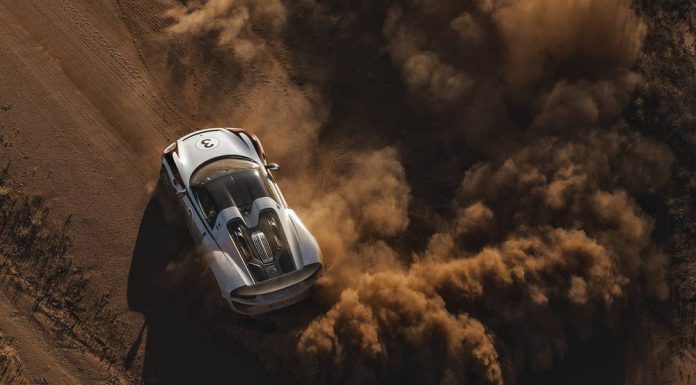 A few days ago, we brought you the exhilarating video of a Porsche 918 Spyder Weissach reaching 350 km/h on an unrestricted stretch of Australian highway. Also present during the 918's recent visit to the heart of Australia was local photographer Easton Chang who managed to snap the following stunning pictures of the German hybrid hypercar.
As if seeing a 918 Spyder speeding across the desert wasn't unique enough, a helicopter was employed by Porsche to help take some extra special shots of the 918 on the move! With a bright yellow 991-generation Porsche 911 GT3 in tow, residents of the local town of Alice Springs were understandably left shocked by the German duo.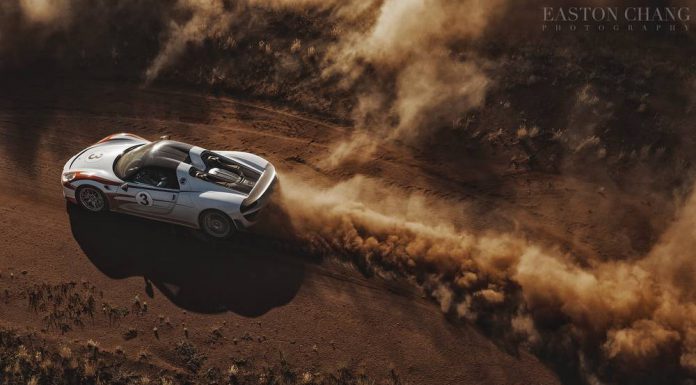 Easton Chang also had the opportunity to ride shotgun in the Porsche 918 Spyder as it topped out at 350 km/h and even managed to snap a picture showing the speedometer at that dizzying top speed!
Behind the Scenes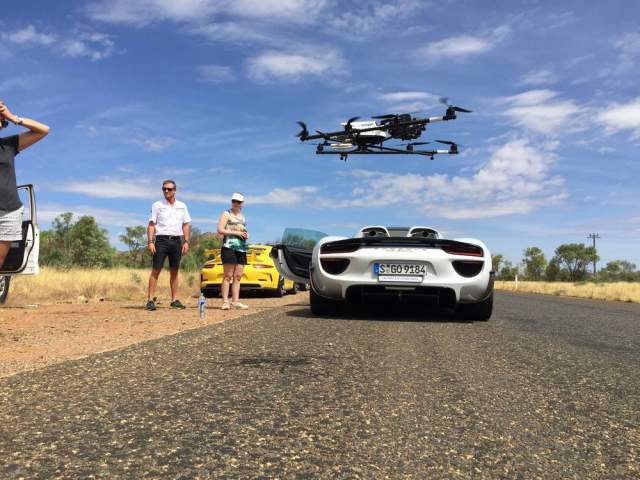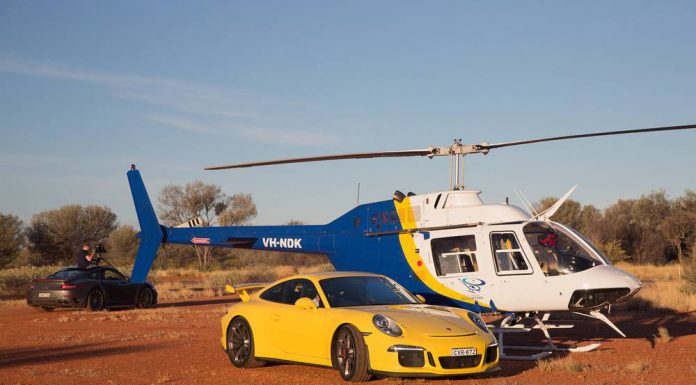 [Via Daily Chang]