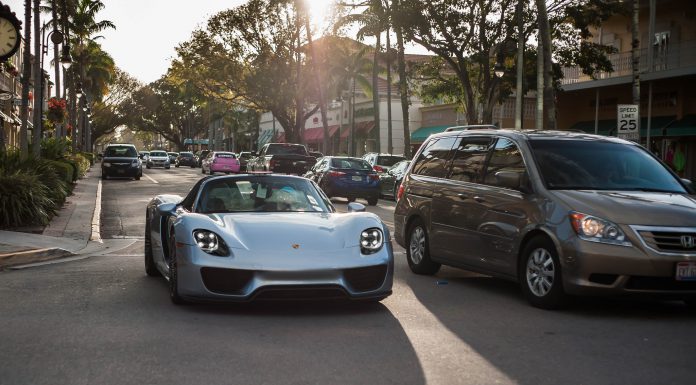 Pumping out 887 hp from its 4.6-litre V8 engine and two electric motors, the Porsche 918 Spyder is one of the fastest cars on the market. As a result, it certainly isn't the car one would expect to see an elderly grandmother driving on a daily basis. According to new reports and images however, that it exactly what a grandma in Florida does.
The following Flickr user managed to snap the grandmother behind the wheel of the German hybrid hypercar in Marco Island in Florida. While it remains unconfirmed, the story goes that the elderly driver uses the 918 Spyder as her daily and has been spotted driving it on numerous occasions.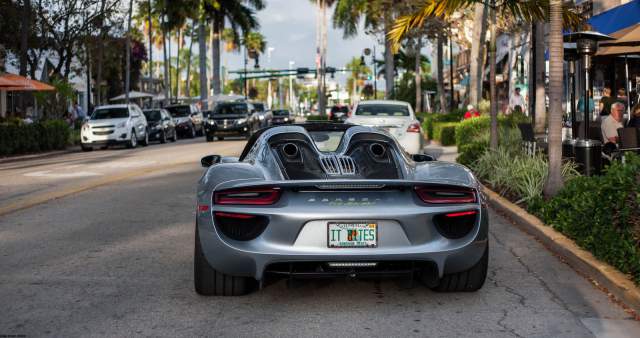 It remains to be seen if the 918 Spyder is her only vehicle but if she does indeed drive it on a daily basis, it is inevitable that it will rack up the miles a lot faster than many other 918s around the world and we commend her for that.
Can someone say world's coolest grandma?
As a reminder, the Porsche 918 Spyder's 4.6-litre V8 produces 608 hp independently – the highest specific power of any naturally aspirated Porsche engine. The V8 is then supplemented by a further two electric motors mounted on each axle. The electric motors can either drive the wheels independently or work together with the engine to boost performance. All told, 887 hp is produced with power sent through all four wheels via a seven-speed transmission.