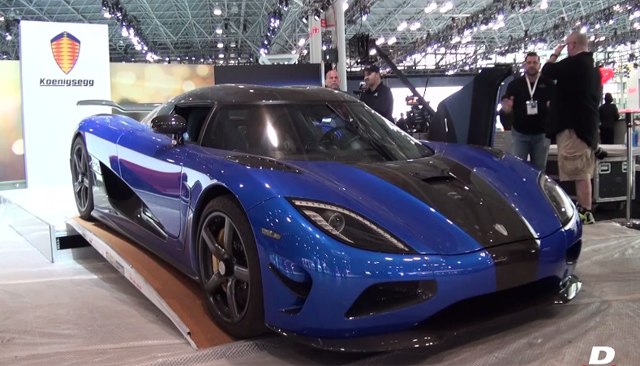 At the recent New York Auto Show 2014, David Heinemeier Hansson was kind enough to have his one-off Koenigsegg Agera HH displayed at the show. Rarely seen in public, the Agera HH is certainly one of the most eye-catching Koenigseggs ever created and as the following video shows, also sounds rather incredible even at idle!
[youtube]https://www.youtube.com/watch?v=hxBWuv2s6jQ[/youtube]
The following video shows it being reversed onto its stand and the burble produced by the twin-turbocharged 5.0-litre V8 is truly addictive.
Just like Heinemeier Hansson's unique Pagani Zonda HH, his Agera HH is painted in Monterey Blue and features a number of exposed carbon fibre elements. It is based around the Koenigsegg Agera S and is believed to have been delivered in early 2014. It is one of just a small handful of Koenigsegg models in the United States.