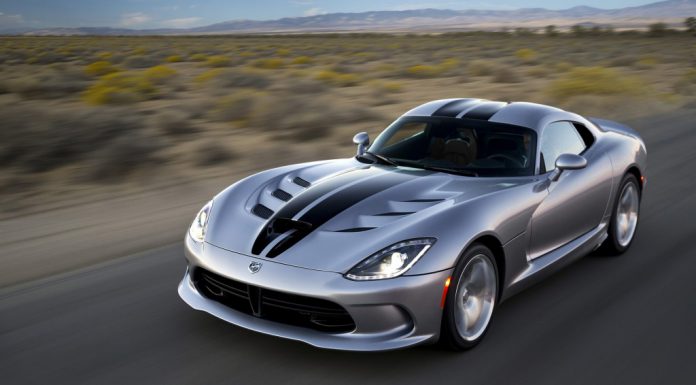 Over 1700 Dodge Viper SRT models from the 2013 and 2014 model years are being recalled due to an issue with the door-handle assemblies.
In total, 1762 models around the world are affected by the recall. Of those, 1451 reside in the U.S, 160 are in Canada, 17 are in Mexico with a further 59 examples around elsewhere around the world.
The recall comes on the back of reports that the American supercar's doors couldn't be opened or closed at low speeds. It was then discovered by Fiat Chrysler Automobiles that a sealant used wasn't providing adequate moisture protection for the door latches and their electronic switches. Consequently, the door latches can short circuit if they get wet.
Fiat Chrysler Automobiles will soon notify affected owners and carry out the repairs free of charge.