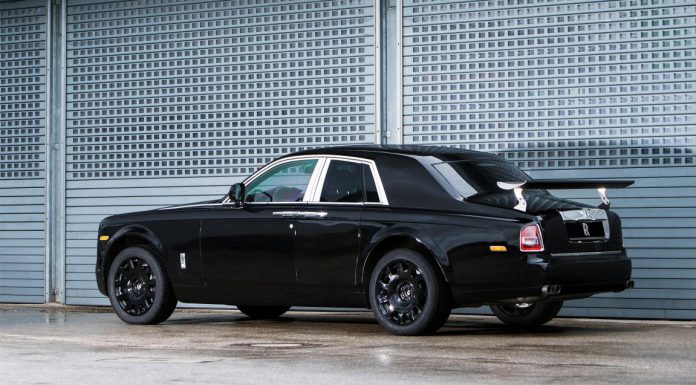 This shortened Rolls-Royce Phantom with GT3-style back wing is no ghost nor a week-late April Fool joke! These images are the first sight of the mule for the Rolls-Royce go-anywhere 4×4. And it will be seen on public roads this week, says the Goodwood-based company.
It was in February that Rolls-Royce Motor Cars lifted the lid on the Project Cullinan, promising shareholders in an open letter that they would be kept informed of of the 4×4's development and these images are the first key milestone in the vehicle's development programme.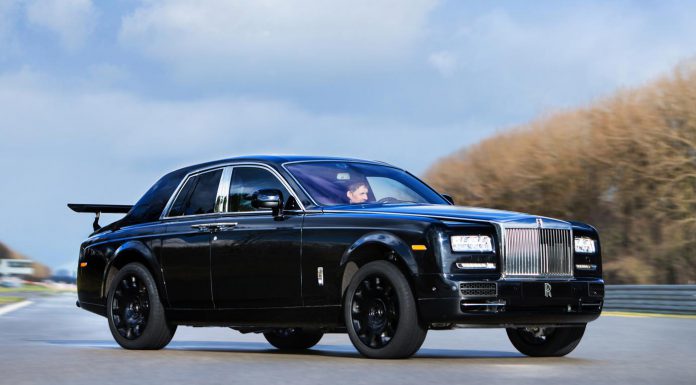 To be honest, this engineering mule to develop suspension underpinnings could not easily be disguised with either camou wrap or gaffer pads, while those black alloys without centre caps and the racer-style rear spoiler would be guaranteed to pull the car-spotters!
Rolls insisted: "This early engineering mule, based on a shortened Phantom Series II body, has been created purely to begin the development of an all-wheel drive suspension system that will deliver a ride that will be Effortless … Everywhere. The body may hint at the size of the new car, but it features no design aspects of the eventual high-sided, all-terrain motor car."
The mule rides on the first iteration of an all-new suspension that will assist Rolls-Royce engineers develop a final all-wheel drive system to deliver Rolls-Royce's hallmark "magic-carpet" ride not only on the road, but off-road too.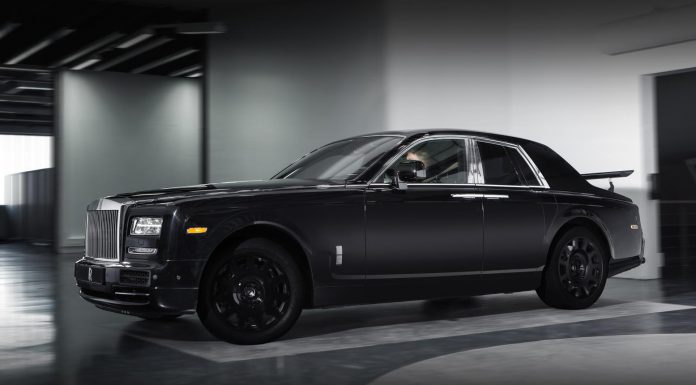 The company said: "The first series of tests will focus on Project Cullinan's on-road behaviour from suspension throw to high-bodied stability, and will test the new suspension across all types of international road surface specification at test facilities, as well as on public roads."
Test surfaces will include Belgian pavé, cobblestones, corrugated concrete, noise development and measurement surfaces, resonance road, and speed bumps, plus the potholes that come naturally to the South of England around the Goodwood plant.
Project Cullinan engineering mules will spend equal amounts of testing on- and off-road to ensure to develop the ride quality on loose surfaces and challenging terrain customers expect on the road today.