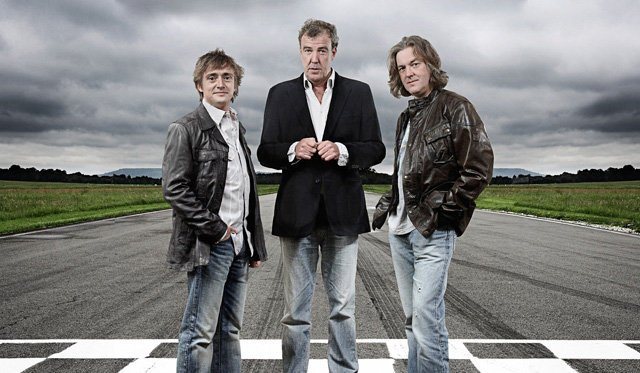 Jeremy Clarkson has finally run out of road as Top Gear host, his sacking pinned to be announced today after a BBC probe concluded he did attack a programme producer, predicts the Daily Telegraph.
And with co-hosts James May and Richard Hammond's contracts due for renewal at the end of this month, just days away, there is speculation that they too could jump ship to a new deal with another global broadcaster.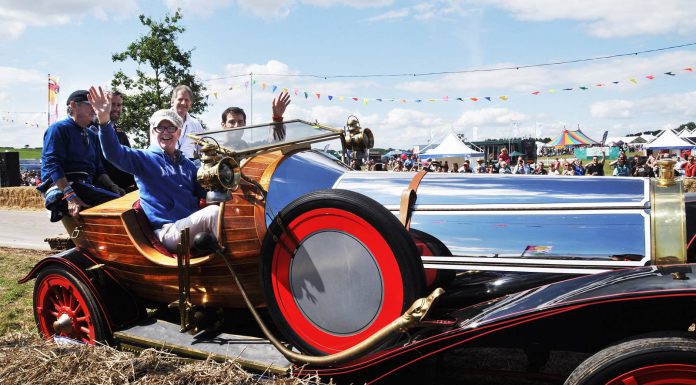 Meanwhile the BBC's hunt for a new figurehead to take Top Gear into a new era is bringing up as favourite the name of Chris Evans, a BBC Radio 2 breakfast show presenter and self-confessed petrolhead who has appeared on Top Gear several times.
In fact as a figurehead promoter he has raised millions of pounds for the UK's Children in Need charity appeal with his CarFest events, backed by friends like former F1 World Champion Jody Scheckter, F1 and sports car ace Mark Webber and superstar Nick Mason, as pictured at CarFest in Evans' Chitty Chitty Bang Bang replica.
Evans, 48, who has one of the most prestigious car collections in Britain, including a £12 million 1963 Ferrari 250GTO, has previously ruled himself out of the running, but bosses are keen to persuade him to sign up.
The sacking news prediction comes from the Daily Telegraph, which says Lord Hall, the Director General of the BBC, was expected to announce his decision today after considering the findings of an internal investigation.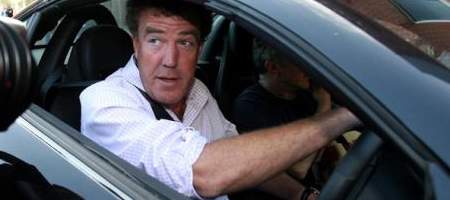 The Telegraph said: "Clarkson, 54, will be thanked for his work on the hugely popular motoring show, but will be told such behaviour cannot be tolerated at the Corporation."
It is understood a report into the so-called 'fracas' at a North Yorkshire hotel, concluded that presenter spent 20 minutes verbally abusing producer Oisin Tymon, before launching a 30-second physical assault on him after being told the hotel had stopped serving hot food for the evening.
It is thought Clarkson may sign for American network Netflix, which is becoming increasingly popular with global TV audiences.
Sold to more than 170 countries around the world, Top Gear, which was re-launched in its current format in 2002, generates an estimated £50 million a year for the BBC. Clarkson, who has a seven-figure contract with the BBC, was suspended on March 10 after reporting himself to his bosses over the incident. His suspension led to a huge wave of support from the show's fans with more than a million people signing an online petition to reinstate him.
Top Gear started on British TV in the late 1970s, but the current incarnation since 2002 has been seen weekly in 200 countries by 350 million viewers. It brings in over $200 million annually to the BBC.