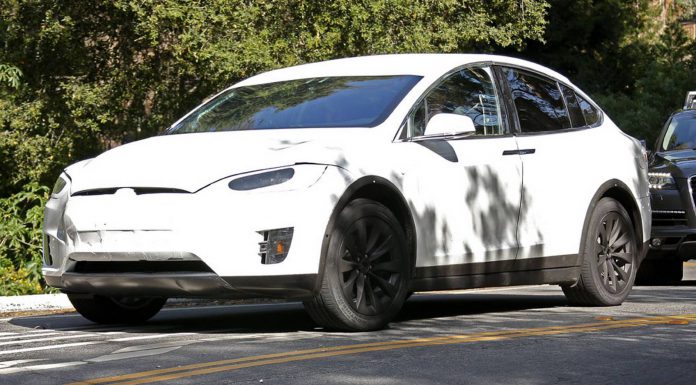 Today we caught the Tesla Model X while testing in Northern California, and boy it doesn't disappoint – check out the falcon doors! The long awaited, and much delayed, crossover from the Palo Alto company was out testing in production guise.
Believe it or not, but the "falcon doors" remain, and can be clearly seen when trailing the Model X. The overall stance is somewhat reminiscent of an Acura ZDX mushed with a BMW 5-series GT, but with a giant C-pillar. Overall styling is clearly going to be tied closely to the look launched on the Model S sedan.
Inside, a large touchscreen display dominates the centre dash as it does in the saloon. Expect the Model X to launch with Tesla's new user interface scheduled for software update 7.0 this summer, also appearing in the Model S.
Along with that, all-wheel drive is expected to be standard, the two-motor system that is available now in the Model S 85 and P85D.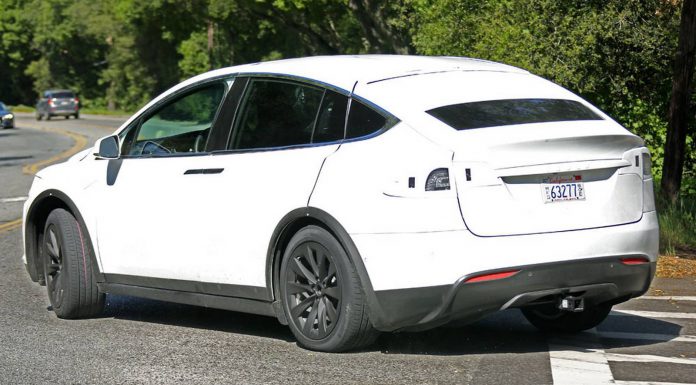 Tesla's boss Elon Musk has hinted at a third quarter 2015 reveal, so expect the Model X to appear this summer and the first deliveries towards the end of the year.