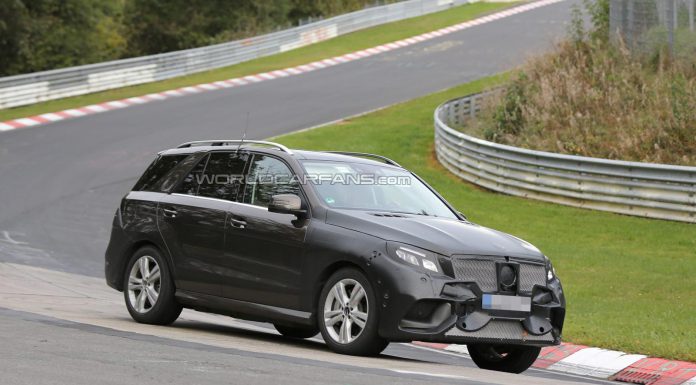 It has emerged that the brand new Mercedes-Benz GLE, designed to replace the M-Class, will debut on April 1st at the New York Auto Show 2015. With that in mind, it seems inevitable that the car will be revealed online sometime during the next week before being put on public display in New York.
As the new Mercedes-Benz GLE shares its 'GLE' name with the recently revealed Mercedes-Benz GLE Coupe range, the slightly larger SUV will feature similar styling. As a result, one can be assured that the new Mercedes-Benz GLE will utilise refreshed headlights and taillights compared to the outgoing M-Class as well as modified bumpers both front and rear.
Elsewhere, one key change to the engine line-up is expected and that will be the introduction of a plug-in hybrid. Beyond this new variant, the same range of a four cylinder diesel, two petrol powered V6s and the range-topping 5.5-litre twin-turbocharged V8 engine are expected to be maintained. On a transmission front, the facelifted Mercedes-Benz GLE will be offered with a nine-speed automatic 'box.
[Via Mercedes-Benz Passion]