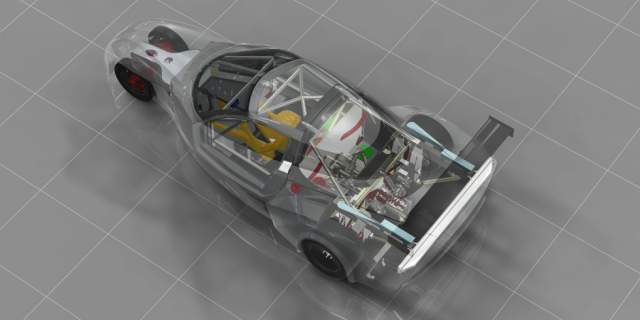 A road going version of the DeltaWing is currently being developed according to CEO Don Panoz.
Panoz announced today that his company is in fact hard at work on developing a road going version of the DeltaWing racecar. According to Panoz, the design of the road car will mimick that of the race car. The DeltaWing concept will go on to spawn a family of road cars, Panoz asserts.
The first road car will be a two-seat GT car featuring a turbocharged four-cylinder engine good for around 350 hp. Pricing is forecast to be around the $60,000 mark.
In addition to a GT car, the chassis will also be shared with a four-seat family sedan. Panoz claims this family version of the DeltaWing will be significantly cheaper, with starting price in the range of $30,000. The family sedan will feature 100 hp and achieve over 70 mpg highway according to preliminary design data.
Panoz did not offer a timetable as to when we can expect to see a concept car.