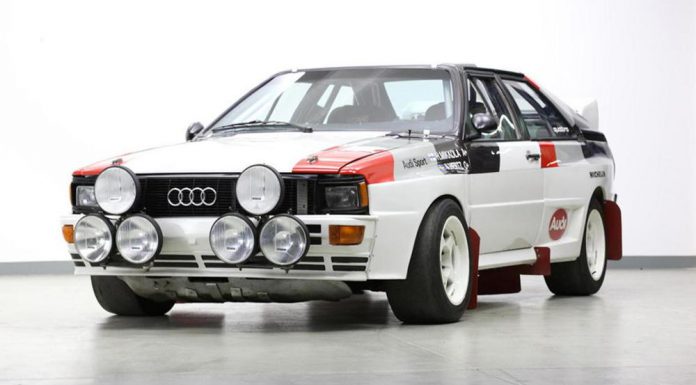 On March 21st, an iconic Audi Quattro A1 will go under the hammer at the Bonhams auction event in Goodwood.
The car in question is chassis number 900012 and it rolled off production line in early 1982. That same year, it was raced by Hannu Mikkola in the Monte Carlo Rally where it finished in second position behind Walter Rohrl and his Opel Ascona. In the 1982 Swedish Rally, this Audi Quattro A1 came home in 16th.
After these races, 900012 was used for training duties throughout the 1983 racing season and was then converted into Group B specification and raced by Antero Laine on multiple occasions. Laine piloted the car in the 1983 Lombard RAC Rally where the car was retired. It returned with vengeance in 1984 where it took victory in the Finnish Rally Championship and the Arctic Rally. Victory was also claimed in the 1985 Finnish Rally Championship alongside 1985 and 1986 wins in the Arctic Rally.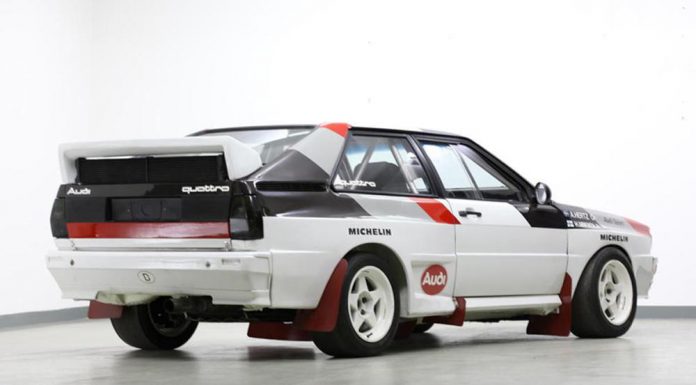 In the following years, it passed through the hands of Erkki Heikkurinen, Sakari Vierimaa, Markku Valtonen, Raimo Skog and Anders Carlsson.
Pre-auction estimates suggest that it will sell for between 336,000 and 393,000 euros.