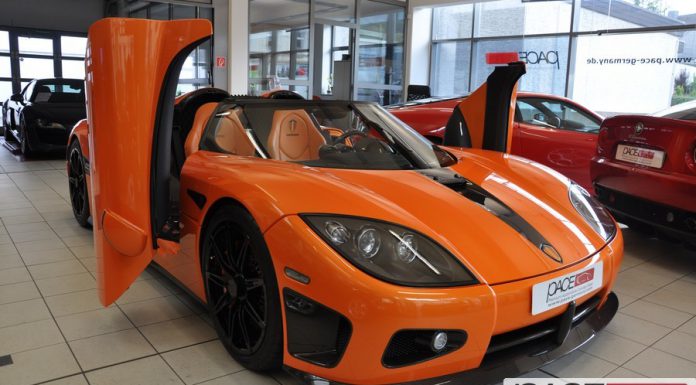 A very special 2009 Koenigsegg CCXR finished in orange is currently up for sale courtesy of Koenigsegg dealer, Pace Germany.
This particular Koenigsegg CCXR has covered a total of 1100 km and because of its low-mileage, looks brand new. As a result, it is little surprise why the asking price currently sits at 892,500 euros. Beyond the orange paint, a number of carbon fibre elements are found on this CCXR with a prominent strip down the bonnet as well as carbon air intakes and a carbon splitter at the front.
Carbon fibre elements are also found at the rear with the diffuser, towering wing and the air vent surrounds. Completing the exterior visual elements are gloss black wheels as well as bright orange brake calipers matching the paint scheme of the Swedish hypercar.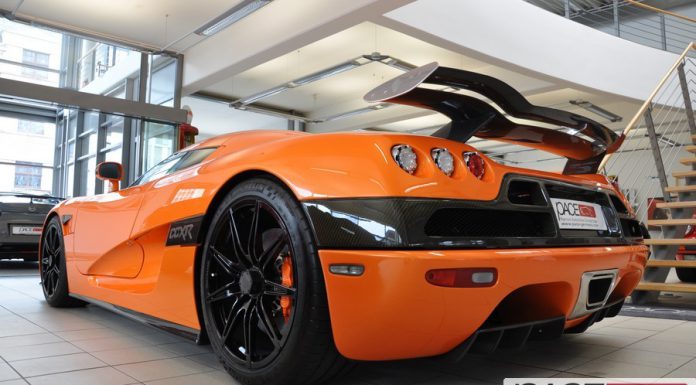 Under the hood, the Koenigsegg CCXR features a 4.8-litre twin-supercharged V8 engine producing 1004 hp at 7000 rpm and hits 100 km/h in just 2.9 seconds and a claimed top speed above 400 km/h! It can run on E85 Ethanol, E100 Ethanol and 98 Octane fuel.