**Images from Paramount Visuals Facebook page**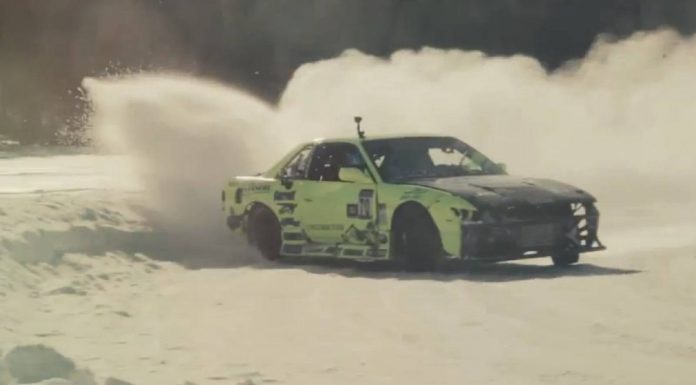 Canadian winters can be and are quite long and cruel. The snow and ice combined with the salt set on the streets torture any vehicle that is on the road. Canada, Quebec in particular, has a very large drifting community, and as the months of the year start going into double digits, most drifters start preparing for winter storage hibernation.
But what if you have a big year ahead of you in professional drifting, and for the first time ever Formula Drift will have a Canadian series across the Montreal area of Quebec.
What if you absolutely need to keep sharpening your skills? What if you have a drift team that is willing to stand behind its driver, even in -30 celsius temperature, and support him through anything? What if you have a massive frozen lake with a track layout and a pair of studded ice tyres fitted perfectly on to your SR20DET powered Nissan Silvia 240sx S13?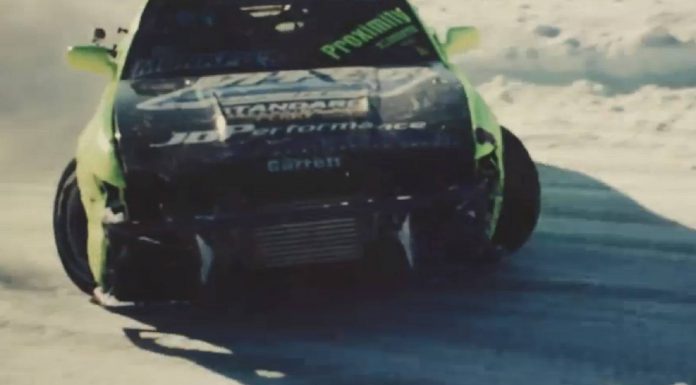 Fortunately Alex Michaud, driver of the Go Hard or Go Home Drift Team had all of these variables set perfectly into place and found himself on an ice lake in an undisclosed location in Quebec with Paramount Visuals ready to film him.
After a couple of mechanical glitches, Alex Michaud was finally able to thrash around his 2014 Formula Drift Canada Top 16 drift car in stunning scenery, as you can see in the video below.
[youtube]https://www.youtube.com/watch?v=BrRxdG6IYfg[/youtube]