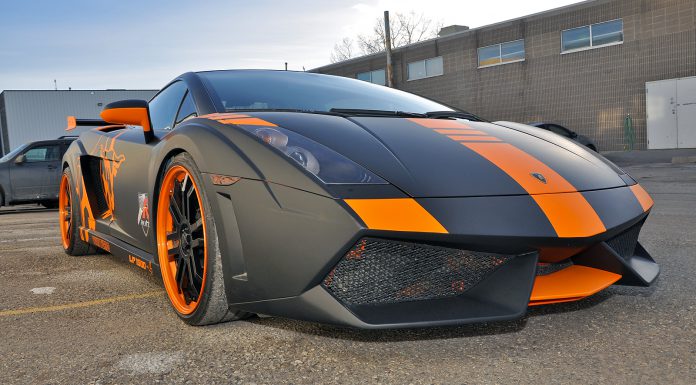 This 1500 hp Heffner twin-turbo by ZR Auto has been around for years, but it's had different looks through the years. The car has been behind closed doors for a few weeks while the wrap team created the insane Lamborghini Gallardo's new look!
In addition to producing a whopping 1500 hp to the crank, this Gallardo has been outfitted with a special IMSA widebody kit, custom IMSA wheels, exhaust and more! The owner wanted something different for 2015 and decided he would refresh the look of his bad bull with a new wrap.
The end result is this insane matte black wrap with matte orange strips, graphics and that insane bull on the doors.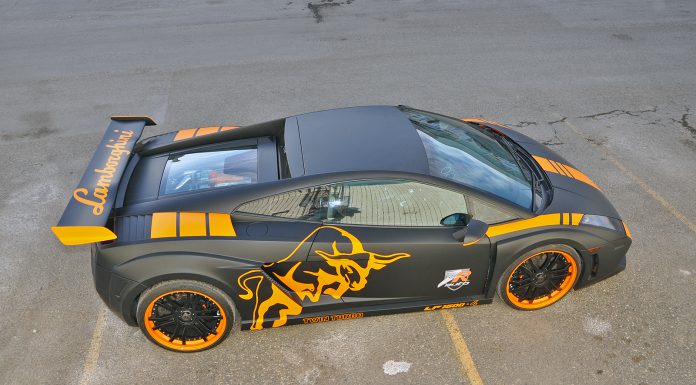 There's no mistaking this Lamborghini Gallardo when it passes you on the highway. It's truly a one-of-a-kind. The owner not only drives this car frequently in the summer, but takes it to children's charity events to put smiles on countless childrens' faces.