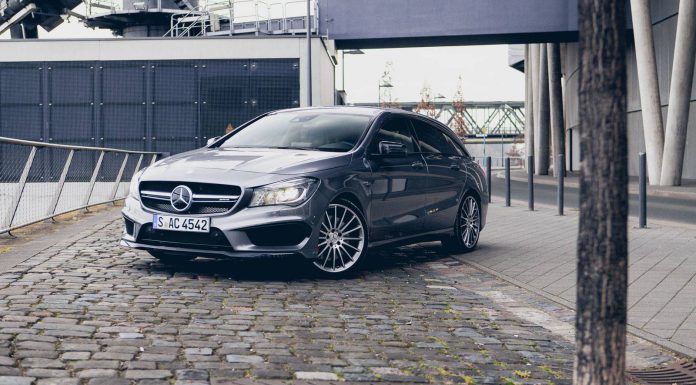 When the latest CLA variant was exposed to the automotive world, it had some of us scratching our heads – but this week when we got our hands on the Mercedes-Benz CLA45 AMG Shooting Brake we could not get our hands off the steering wheel. This stretched-pocket-rocket is more than worthy of the AMG badge it wears.
From a styling perspective, the Mercedes-Benz CLA45 Shooting Brake is very much a blend of the swooping coupe roofline of the CLS but with the familiar face of the A, CLA, and GLA line-up. At the front, everything looks like the 'regular' CLA while at the rear, the roofline has been extended and now meets a steeply raked rear window, bringing added practicality and accessibility.
The new body style has added 25 litres of boot space to the CLA at 495 litres. That rises to 1,354 litres when the rear seats are folded down.
Design and aesthetics aside, the CLA45 manages to be just as brutal and quick as its A, CLA and GLA relatives. This is, as you would expect, due to it using the same 2.0-litre turbocharged four-cylinder engine as the aforementioned vehicles, delivering 355 hp and 332 lb-ft of torque.
Consequently, the CLA45 AMG Shooting Brake will rocket to 100 km/h in a mere 4.7 seconds as well as an electronically limited top speed of 250 km/h.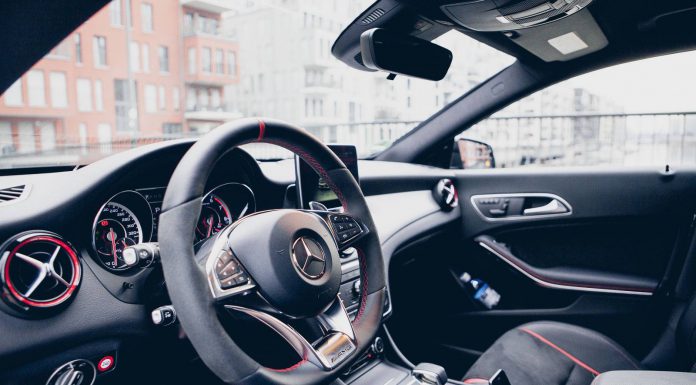 The figures are one thing, but driving this car is an experience in itself. The Mercedes-Benz CLA45 AMG Shooting Brake manages to feel very agile and composed just as the CLA Saloon does.
The seven-speed gearbox is fast, but is a little clunky when demanding multiple downshifts. This flaw can be overcome with a slight adaptation in driving style and in itself is a joy to master.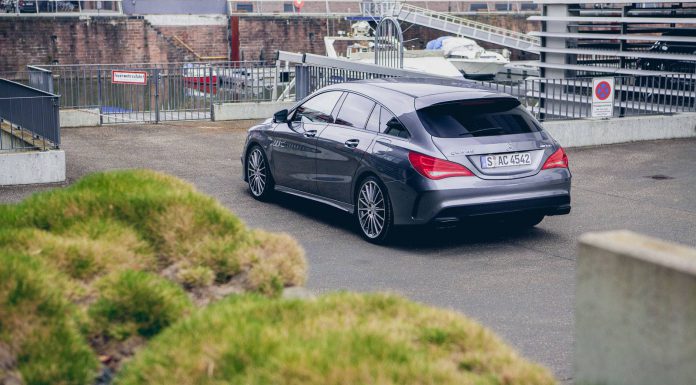 When shooting the car, public reaction was very easy to gauge. The burbles, cracks and bangs from the sports exhaust turn heads and had people pointing, even when our press car was finished in a subtle grey with unpainted wheels. When taking photos a number of people complemented the CLA's new look and design.
We thoroughly enjoyed our time with the CLA45 AMG Shooting Brake. The car is very well-rounded, the interior is spacious with ample headroom and brilliant ergonomics. The sports seats were a joy to be hugged by and the added length means the storage is remarkably large.
This latest iteration of the CLA combined with the force of the AMG power plant really make the CLA45 AMG Shooting Brake one of the best all-round packages on sale today and we cannot wait to jump into one again soon!