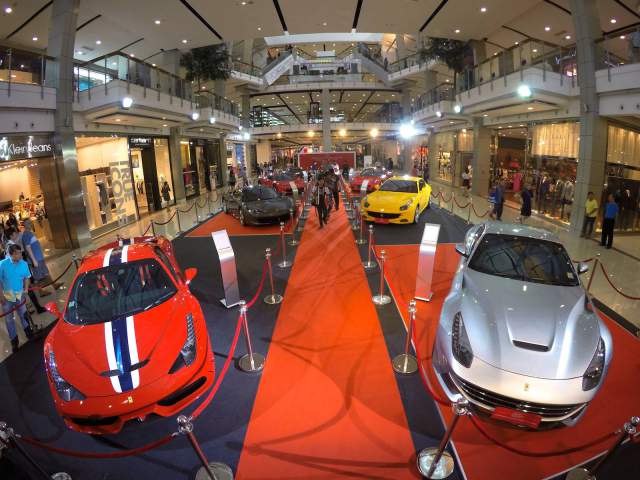 This year marks the 25th anniversary since Ferrari entered Thailand and to celebrate, the Italian marque's official dealer, Cavallino Motors, held a rather extraordinary gathering in the Central World shopping centre in the heart of Bangkok.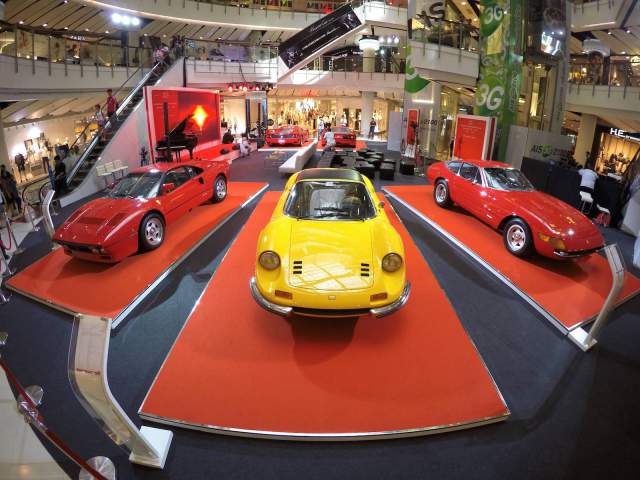 While Thailand may not be known internationally for its plethora of Ferrari models, a host of quite incredible cars were put on display for the public to enjoy. Certainly among the nicest cars in attendance was a red Ferrari 288 GTO posing next to a Dino as well as an original Ferrari Daytona.
Elsewhere, there was also a Ferrari F40 and Ferrari F50 alongside each other while some of the most impressive modern-day Ferraris displayed were a 458 Speciale, silver Ferrari F12 Berlinetta, yellow FF and a Ferrari 360 Challenge Stradale.