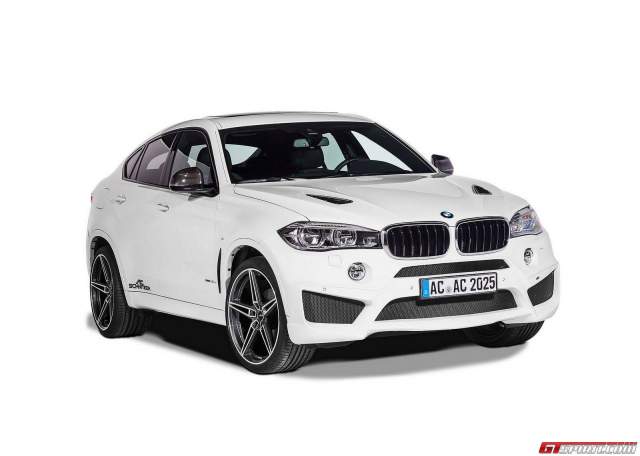 Alongside the AC Schnitzer BMW M4 at the Geneva Motor Show 2015, the AC Schnitzer BMW X6 has also been introduced. As we've come to expect from the tuner, it isn't short on modifications with a number of different packages and upgrades available. Curious, we headed in for a closer inspection.
For starters, AC Schnitzer offers engine improvements for the BMW X6 30d, X6 40d, X6 35i and the X6 50i. Power ranges from 309 hp in the entry-level AC Schnitzer BMW X6 30d through to 525 hp in the aforementioned X6 50i. Alongside the engine tweaks which help deliver these horsepower gains, AC Schnitzer offers a new exhaust system for the German SUV complete with a quad exhaust pipe layout.
Elsewhere, the AC Schnitzer BMW X6 adopts a lowering spring kit which drops the ride height by 30 mm at the front and 20 mm at the rear.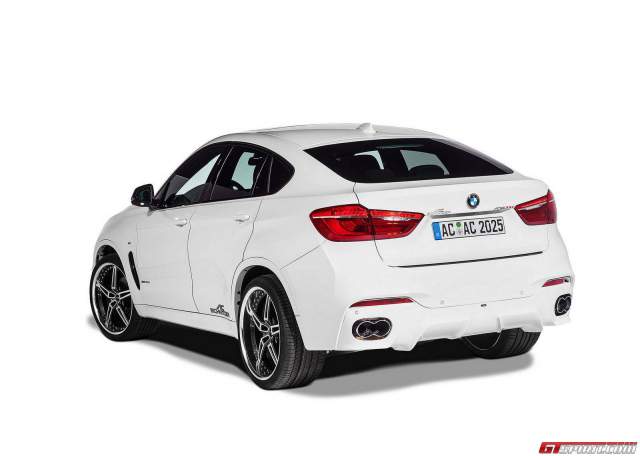 In typical AC Schnitzer fashion, it is the aerodynamic upgrades offered for the BMW X6 which really catch the eye. They include a new front bumper with a revised lower skirt, a different rear diffuser, vents in the bonnet as well as carbon fibre wing mirror covers. A number of different wheel options are also available ranging from 21, 22 and 23 inch sizes with a number of different finishes also available.