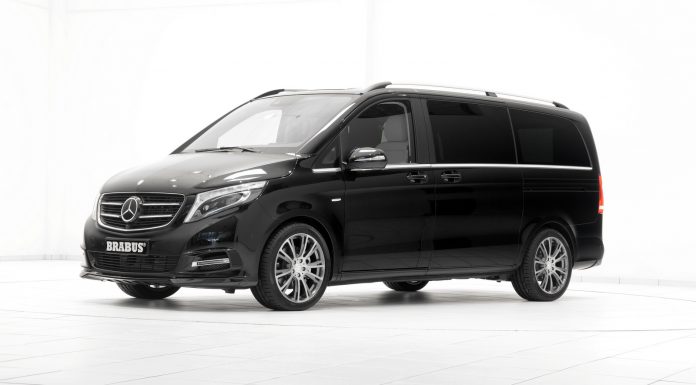 The Brabus Mercedes-Benz V-Class is currently celebrating its world debut at the Geneva Motor Show 2015. Unsurprisingly, Brabus has set about making its V-Class show car for Geneva the epitome of luxury and to achieve this they've embarked on an extensive modification process.
Across the exterior, the Brabus Mercedes-Benz V-Class includes a new aerodynamic kit which sees the installation of a new splitter, revised front air intakes, a set of wheels available in 18 and 19-inch sizes as well as a different rear bumper and diffuser package.
Inside, Brabus has appointed the Mercedes-Benz V-Class with a number of new leather components across the seats, areas of the dashboard and the armrests. Of course, Brabus customers are offered a never-ending selection of personalisation options with leather finished in "any conceivable colour" available.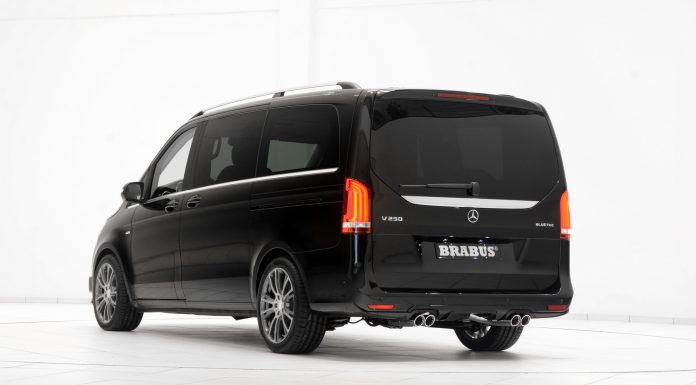 Entertainment wise, the Brabus V-Class features no less than two retractable 15.6-inch LCD screens complete with Apple TV, a BluRay player as well as a DVBT receiver. A WLAN router is also found within the heavily tinted cabin which provides a 4G connection. Completing the upgrades are a set of wireless Sennheiser headphones.