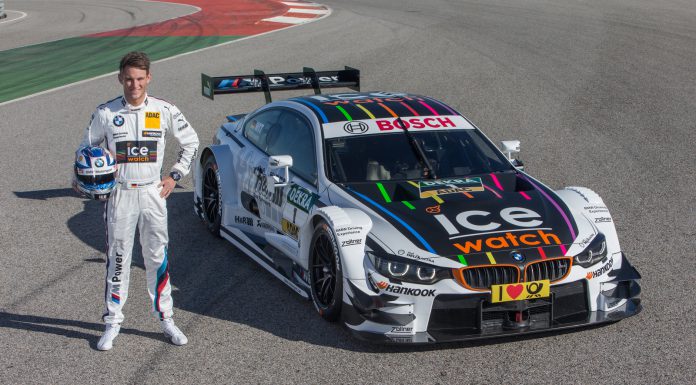 Prior to the 2015 DTM season kicking off, BMW has unveiled its new M4 DTM racing cars for the season alongside the four teams which will be fielding M4s throughout the year.
For starters, the BMW M4 DTM fielded by 2014 champion Marco Wittmann features a livery inspired by his main sponsor, watch manufacturer Ice Watch. As such, it combines white and matte black with brightly coloured pinstripes running down the centre of the race car. The teammate of Wittmann, Maxime Martin, will pilot the Samsung sponsored BMW M4 DTM for the 2015 season.
Elsewhere, the BMW M Performance Parts M4 DTM will be driven by Martin Tomczyk as part of BMW Team Schnitzer. It features a traditional BMW M livery with white, red, dark blue and light blue components. Antonio Felix da Costa will act as Tomczyk's teammate for the 2015 DTM season and the will drive the easily distinguishable Red Rull BMW M4 DTM.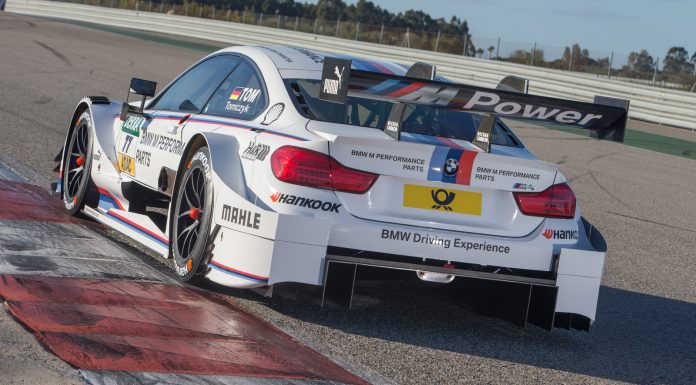 Finally, Burno Spengler will be partnered with Timo Glock to drive the BMW Bank M4 DTM and Deutsche Post M4 DTM while Augusto Farfus will race the RBM Shell BMW M4 DTM. The final DTM racer set to pilot a BMW M4 for this season will be Tom Blomqvist although pictures and details of his entrant have yet to be revealed.