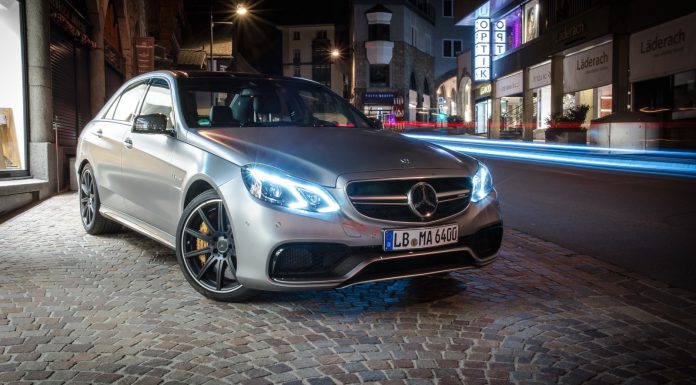 It has been revealed that the Mercedes-Benz E63 AMG could ditch rear-wheel drive altogether and be offered solely with an advanced all-wheel drive system.
The news was confirmed to Motoring at the international launch of the latest-generation Mercedes-AMG C63 by AMG boss Tobias Moers.
GTspirit review of Mercedes-Benz E63 AMG S

The key difference between the next-gen E63 AMG and the current car is that the usually optional all-wheel drive system will be made available for right-hand drive models for the first time. As it stands, the current Mercedes-Benz E63 AMG isn't available in all-wheel drive in right-hand drive specific markets due to packaging issues.
However, Moers said that "the future architecture [underpinning the next-gen E-Class] is feasible for right-hand drive and all-wheel drive. We consider that (RHD-AWD) yes. It's not finally done but we consider that. We need a little more time to do the final decision but we have taken that into consideration."
Moers went on to reveal that he would be fine with the car ditching rear-wheel drive if the all-wheel drive system provides typical AMG drifting behaviour. "If we can manage it then we have a nice all-wheel drive system in the car which provides a nice drifting behaviour. Then it's OK," he confirmed.
[Via Motoring]