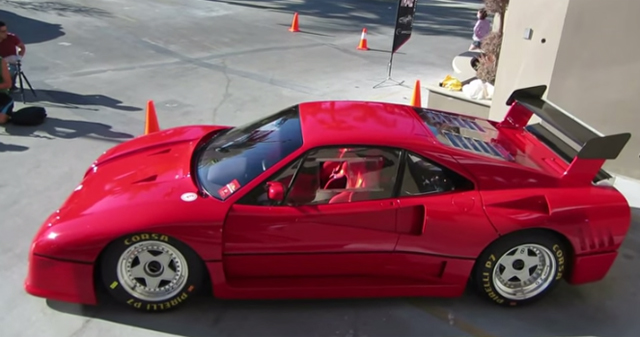 Just five examples of the potent Ferrari 288 GTO Evoluzione were ever created and at a recent event in California, one turned out to absolutely stun attendees.
[youtube]https://www.youtube.com/watch?v=FnQz3luboVE[/youtube]
The Ferrari 288 GTO Evoluzione was based around the 'regular' 288 GTO originally created as the homologated model for the Ferrari 308 GTB racer. Following the cancellation of the Group B rally series however, all 272 units of the 288 GTO were left for road use. The 288 GTO Evoluzione is effectively to the 288 GTO what the Ferrari FXX is to the Enzo and consequently features numerous aerodynamic and mechanical modifications.
For starters, the 3.0-litre twin-turbocharged V8 engine has been upgraded from 400 hp to 650 hp. When combined with an overall weight of just 940 kg, the 288 GTO Evoluzione can hit 362 km/h!