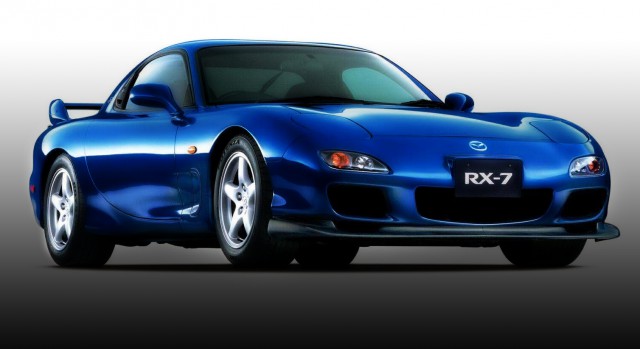 A new report suggests that Mazda is currently planning on reintroducing the RX-7 as early as 2020.
Reportedly based on the new fourth-generation MX-5 platform, the RX-7 is being developed to coincide with the company's 100th anniversary in 2020. Since the RX-7 will use the chassis architecture from the MX-5, we do know that it will in fact be front-engined, rear-wheel drive.
When asked for details by AutoCar, Mazda wouldn't confirm the existence of the RX-7 project. Kenichiro Saruwatari, 
vice-president of European R&D, did confirm, however, that Mazda keeps a 30-person staff of engineers whose sole job is to work on rotary engine projects. Saruwatari went on to suggest that those 30 engineers were currently working on a project for the firm's 100th birthday.
While enthusiasts are hoping for the return of the iconic RX-7 moniker, Mazda may shy away from using the name. Instead, Mazda is reportedly toying with the idea of using the RX-6 name as a way to position their new car as a smaller, purer sports car. The marketing advantage of badging the car as a RX-7, however, may be too good to pass up.
[via Autocar]