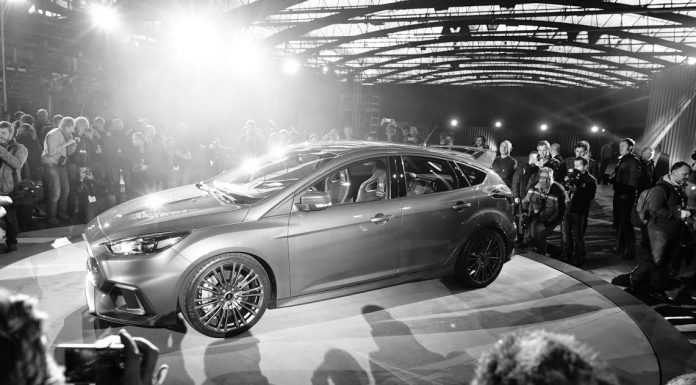 It was this time last week that we unveiled the new ‪Ford‬ ‪Focus RS‬ to the world. One week later, we're still thinking about it. A lot. And while we wait for the next revelations in Geneva, here's a look behind the scenes at the curtain-raiser as it happened at the Cologne factory where the car is built.
Speculation on the RS evolution had been mounting for months if not years after the latest shape ST arrived without any sign of a big brother – until now with 2016 Ford Focus RS launched with panache by rally ace Ken Block.
He put the 320 hp all-wheel drive hot hatch through its paces at Ford's Cologne plant and the company revealed the following video clip showing that this is no easy-rider smooth street cruiser but a totally "chuckable" hot hatch.
With the turbocharged new engine of the 2016 Ford Focus RS based on the Mustang's aluminium four-cylinder 2.3-litre EcoBoost unit, this Focus has a kick maximised by the new all-wheel drive system through which up to 70 per cent of the power can be sent to the back axle, with the option to send all that power to one wheel or the other for the rubber-burning drifting and sliding at which Gymkhana king Block is such an ace.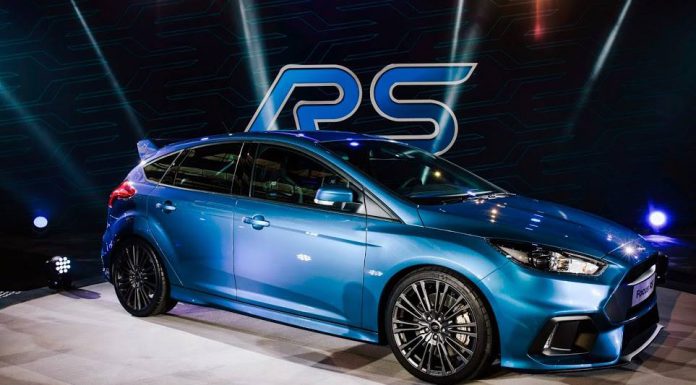 With muscular low front wings, huge grille for radiator and intercooler grille plus big side air intakes and high back spoiler, the Focus RS is – despite the absence of bonnet louvres – both dramatic and five-door functional. Four stunning colours include Nitrous Blue, a vibrant four-coat metallic exclusive to the RS, plus – in a nod to the last Focus RS500 which had 350 hp from its 2.5 five-cylinder – Stealth Grey, Absolute Black and Frozen White.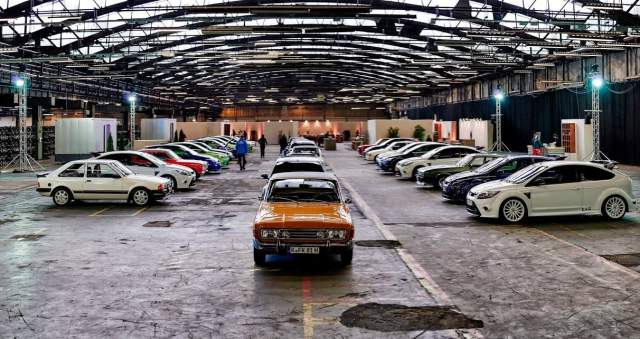 The Cologne reveal car was the same special Liquid Blue colour seen on the all-new Ford GT revealed last month at the North American International Auto Show.
Now to see why Ken Block smiles, check out this video teaser!
[youtube]https://www.youtube.com/watch?v=Qy-mhyUAaqE#t=75[/youtube]