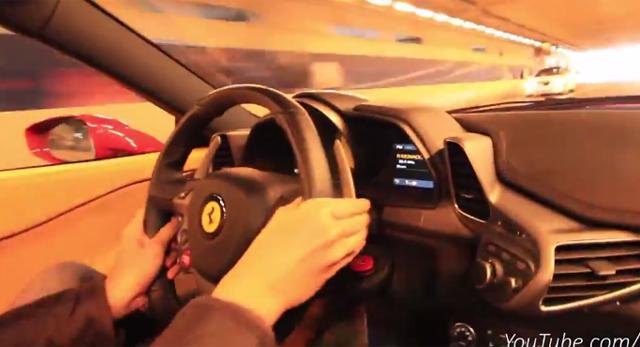 With its screaming naturally-aspirated 4.5-litre V8 revving to an extraordinary 9000 rpm, the Ferrari 458 Italia really is a car which has captured the attention of the world's automotive enthusiasts in a way most cars simply can't do. The droptop Ferrari 458 Spider only adds to spectacle and theatre of the Italian supercar.
[youtube]https://www.youtube.com/watch?v=QXWHYYfRPd8[/youtube]
This particular Ferrari 458 Spider was recently on the streets of Monaco and its selection of tunnels. The results really have to be seen (and heard) to be believed!