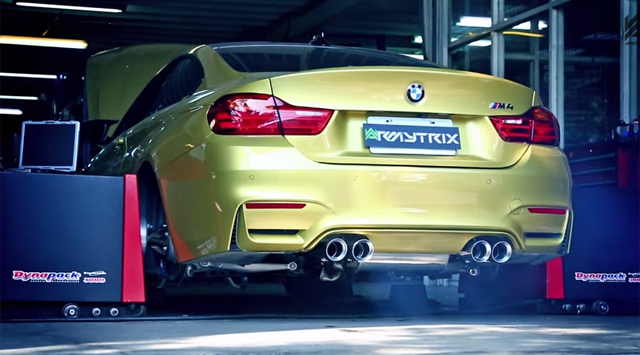 Armytrix has just dropped an exciting teaser video of its upcoming stainless steel, valvetronic exhaust system for the BMW M4 sports car.
[youtube]https://www.youtube.com/watch?v=HeuEra6-vCc[/youtube]
Full details about the system will be revealed soon but for now, we know that it comes complete with Armytrix's valvetronic system. As a result, it will include a Street Mode where the valves will be closed and a Race Mode where the valves will be opened. Additionally an Auto Mode is available where the valves open at a predefined RPM.