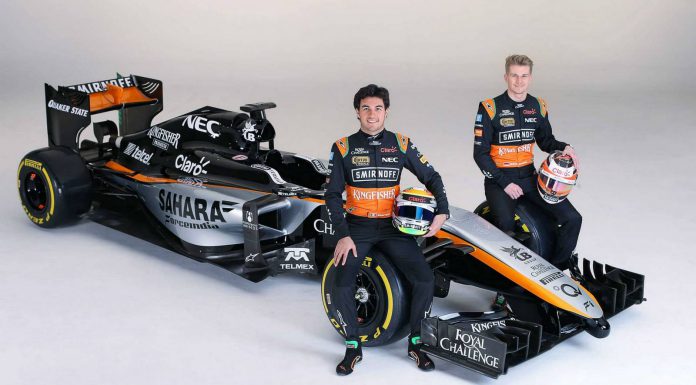 Sahara Force India F1 Team has revealed its new car for the 2015 F1 season with a bold new livery too. The unveiling took place today at the Soumaya Museum in Mexico City with both drivers Nico Hulkenberg and Sergio Perez. The launch came shortly after Williams F1 Team revealed their new FW37 car, with more teams scheduled to reveal their cars in coming days.
Silverstone-based Force India did exceptionally well last season, finishing sixth in the Constructors' championship, Hulkenberg and Perez finishing 9th and 10th respectively in the drivers' standings. Today's reveal in Mexico City also highlighted the addition of the Mexico City Circuit to the 2015 F1 calendar, in November marking a return of the Mexican Grand Prix – and Mexico is also home to Perez.
Speaking at the event, Perez said: "First of all, it is an amazing feeling for me. When I was younger, I always did presentations here but when I went to Europe, it was very rare I did anything like this in Mexico. It is a dream for me and for all of Force India. It's very emotional to be close to my family and the people who have supported me throughout my career."
The new livery has a black and silver background, with orange highlights reflecting sponsor Kingfisher, that shows the sponsor logos clearly. When the team started eight years ago, the car was only white before they added the green and orange of the Indian flag. The new car code-named VJM08 will use the same Mercedes hybrid powerplant that was used in the VJM07 featuring a 1.6 litre V6 turbocharged engine.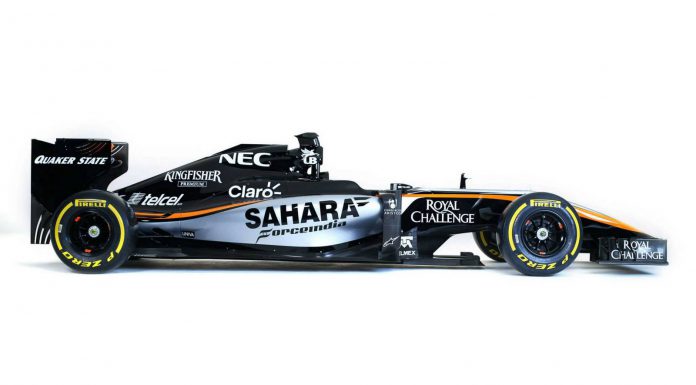 Hulkenberg said: "I am really happy to race on Sergio's home ground in Mexico. It is an amazing feeling and I am sure it will be a very special race – the most special of my entire career. I think everybody is putting a great effort in and I have no doubt it will be great. I am excited to race here and hopefully I can get as many fans as Sergio!"