It seems impossible to believe that this hyper car is a decade old but it's naturally still attracting admiring scrutiny as the sole example in Malaysia's Naza Auto Mall – a Maserati MC12, one of only 50 Stradale units sold to customers worldwide for 600,000 euros a time from 2004-2005, and now worth so much more. Naza Italia's 4,180 square metre Ferrari and Maserati showroom in Petaling Jaya is said to be the largest outside Italy,
Based on the Ferrari Enzo, the 630 PS 330 km/h road-going MC12 was created to homologate a race version that went on to compete in the FIA GT Championship, marking Maserati's return to racing after an absence of 37 years.
Unveiled at the 2004 Geneva motor show, it was a very exclusive mid-engine model originally intended to be hand-built with just 25 units, all of which sold out before launch. Due to the MC12's considerable success, immediately followed up with numerous victories in the FIA's GT1 class, a second batch of 25 cars was built in 2005.
The MC12 was Maserati's first mid-engine road-legal GT since 1982. In June 2004, Maserati's CEO Martin Leach personally demonstrated the car at the Goodwood Festival of Speed. Among the lucky few worldwide clients was Jay Kay, lead singer of British pop band Jamiroquai, who last year added a Ferrari LaFerrari to his collection.
Designed for high level road use, the MC12 tops 330 km/h at full throttle, sprinting from 0 to 100 km/h in just 3.8 seconds, its naturally aspirated 6 litre V12 punches out 652 Nm torque, yet offers excellent drivability, still exceptionally responsive even at low engine speeds. An aluminium crankcase, titanium con-rods and extremely efficient four-valve cylinder heads were all part of its design.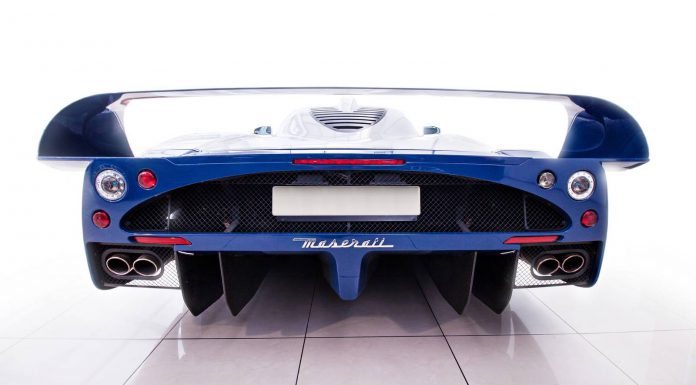 Four gear-driven overhead camshafts provided perfect timing control. The unit was mated to Maserati's proven six-speed Cambiocorsa transmission, offering computerised gear selection. In Race mode, the system was mapped to deliver much faster gear changes and to activate the ASR.
The stress-bearing chassis was made from a carbon fibre and Nomex honeycomb sandwich, while the two-seater coupé/spyder bodywork was constructed entirely from carbon fibre, and featured a removable hard top as well as huge rear diffusers for downforce.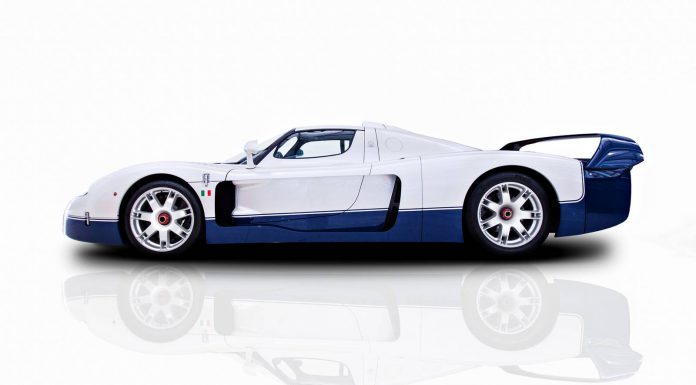 The car's styling was developed in the wind tunnel, from an idea originally from Giugiaro, by Maserati's own technicians with the invaluable contribution of Frank Stephenson, then in charge of the Ferrari Maserati Group's Concept Design and Development department.
Intensive wind tunnel testing and advanced mathematical computations, combined with work on the track and road resulted in an extraordinarily efficient shape that exudes power and personality.