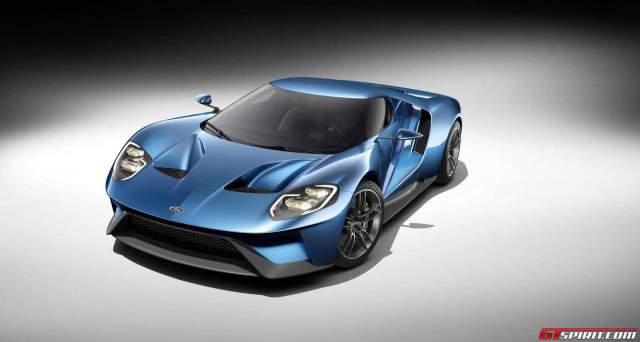 Despite launching five and a half years ago, the Ferrari 458 Italia is still considering one of the very best supercars on the market. Back in late 2013, the even more potent Ferrari 458 Speciale was launched and it raised the performance bar even higher and now Ford has revealed that it benchmarked the third-generation, 2016 Ford GT against the 458 Speciale.
The news was revealed by Ford global performance vehicle chief engineer Jamal Hameedi while recently speaking with Automobile Magazine at the Detroit Motor Show 2015.
When asked about what cars the new Ford GT was benchmarked against, Hameedi said, "We did a little bit of benchmarking with the second-generation Ford GT [2005-2006 model] and the [Ferrari] 458 Speciale. Those are really the two main cars that we've been benchmarking."
As it stands, Ford has confirmed that the new GT delivers more than 600 hp thanks to its 3.5-litre twin-turbocharged EcoBoost V6 engine putting power right in line with the Ferrari 458 Speciale's naturally aspirated 4.5-litre V8. The 2016 Ford GT's engine makes use of dual fuel-injection as well as a low-friction roller-finger-follower valvetrain and is paired with a seven-speed dual-clutch transaxle transmission.
Underpinning the 2016 Ford GT is a carbon fibre monocoque with aluminium front and rear subframes also featuring. Carbon fibre has also been used for the new Ford GT's body panels and while Ford has yet to reveal how much the car weighs, it is claimed to have "one of the best power-to-weight ratios of any production car".
[Via Automobile Magazine]