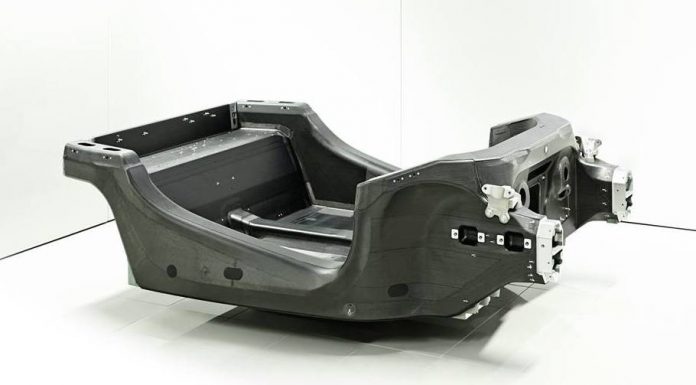 A new teaser image of the upcoming McLaren Sports Series has been released with the picture showing the carbon fibre monocoque of the entry-level McLaren sports car.
The carbon tub of the McLaren Sports Series is shared with both the 650S and P1 and will be one of just numerous features set to be shared across the upcoming three-car lineup from the Britsh supercar manufacturer.
The most obvious feature which the McLaren Sports Series will borrow from the 650S and P1 and before them, the 12C, is the firm's 3.8-litre twin-turbocharged V8 engine. While it remains unclear exactly how much power McLaren will extract from the engine, some reports suggest it could sit around the 550 hp mark putting it right in line with the 560 hp offered by the Porsche 911 Turbo S.
As with the McLaren 650S, the Sports Series will be available both as a coupe and spider with a GT3 racing variant also reportedly on the cards. Once these three versions hit the market, McLaren could create a GT derivative targeted towards comfortable long-distance driving.