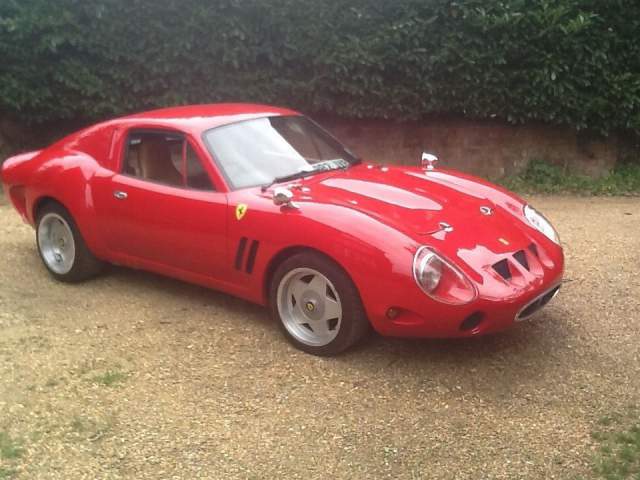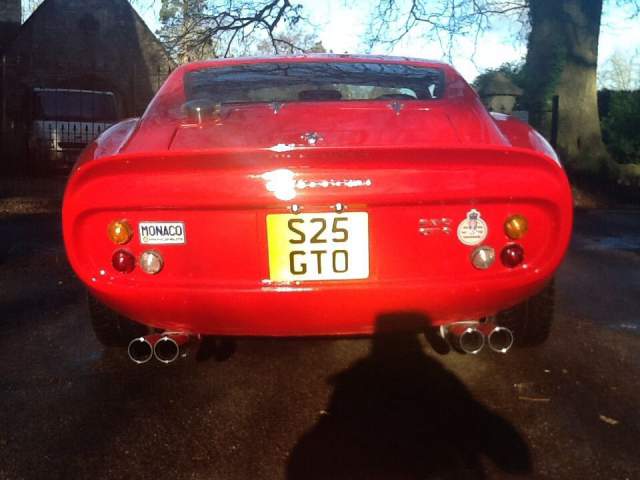 A Ferrari 250 GTO has nothing to prove in terms of performance so you won't dream of racing it off the lights, which will leave the next owner of this car with a smug smile because it's a "tribute" two-seater replica with bodykit – based on a Mazda MX-5 (Eunos) chassis.
And while the latest of the 36 surviving real GTOs put up for sale went under the hammer for a stunning £23 MILLION this year, the price tag for this version on Ebay is an equally attention-grabbing mere £12,000 in an auction ending December 29 at 12.32 GMT.
Despite comparatively puny mechanicals, with the original 116 hp 1.6 litre engine and five-speed manual gearbox of the 1992 donor Eunos as opposed to the iconic 1960s' real Ferrari's 300 hp 3.0 litre V12, and rather different five-speed 'box with Porsche-type syncromesh! The saving grace is considerably less expensive insurance on a car that's road legal now and completed with neat £1,500 straight-through four-tailpipe exhaust!
One of the best-known real 250 GTO owner/racers is former Pink Floyd drummer Nick Mason, with his car registration 250 GTO, and this replica is near the mark as a fun show-stopper at rallies not only with the high gloss multi-coat red paint finish but also with recently-added personal number plate S25 GTO that goes with the car.
It also has Ferrari stallion badging including centres on the mag-alloy wheels, but, in another tongue-in-cheek accolade, across the tail is the chrome badging BIZZARRINI above 250 GTO as a tribute to then Ferrari head designer Giotto Bizzarrini, who was to quit Ferrari and launch his own elite car-maker business.
http://www.ebay.com/itm/121522357395