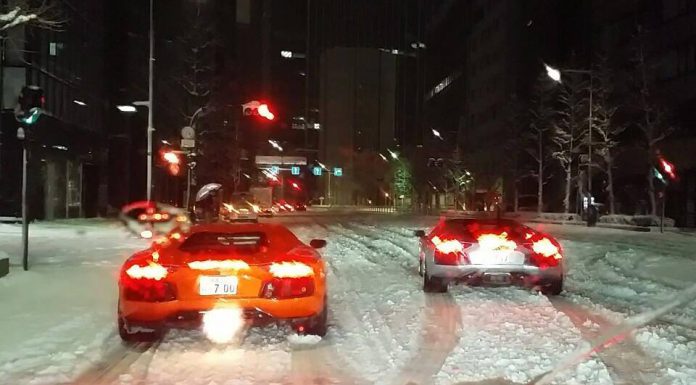 Who hasn't heard of the third of Hollywood's The Fast and the Furious films, Tokyo Drift – but this is an ice cool update you could call Tokyo Snow Drift, from the same crew that went camping in a Ferrari F40, only this time with Lamborghini Aventadors!
With 700 hp on tap from its mighty mid-engined 6.5-litre V12, the Aventador appropriately tagged LP 700-4, would normally blast from standstill to 100 km/h in just 2.9 seconds on tarmac but with all-wheel drive it's no slouch on Tokyo's wintry white stuff either – although it could be tricky getting snow tyres to fit those monster 12J 20-inch rear wheels!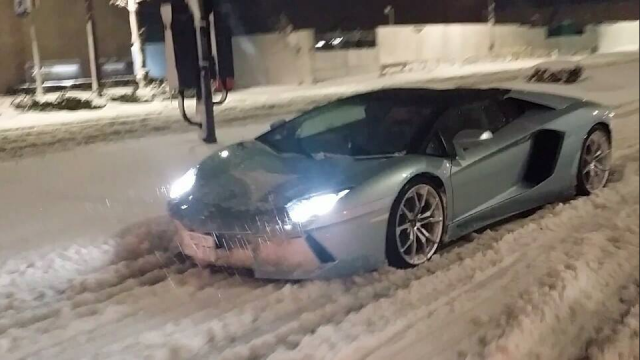 There was red hot action in The Fast and the Furious: Tokyo Drift, a 2006 American street-racing action film directed by Justin Lin, produced by Neal H. Moritz, written by Chris Morgan and starring Lucas Black, where the police could only retaliate with speed cameras and road blocks.
But with real world truth stranger than big-screen fiction, the Aventador is today a highway law-enforcer of choice in Dubai, while the lucky Italians are replacing their Gallardo with the Huracan.