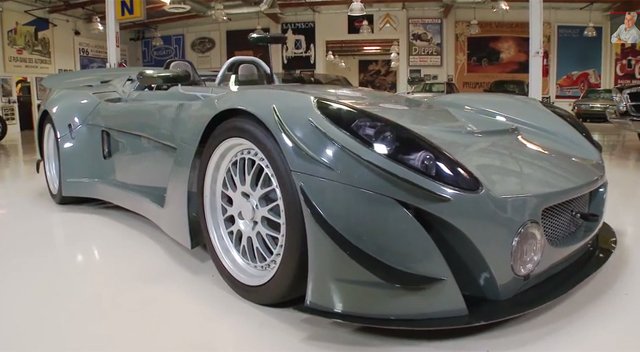 A few years ago, Frank Profera's prized Lotus Elise was totalled after being rear-ended by a Porsche on the highway. However, Profera refused to part ways with the car and immediately set about creating his very own variation of the Elise and eventually created the Ronin RS 211. Jay Leno recently went out for a spin in the car.
[youtube]https://www.youtube.com/watch?v=8UZNDEaDlro#t=19[/youtube]
From a visual standpoint, Profera took inspiration from the Lotus 2-Eleven as well as old Can-Am cars. While the styling is particularly eye-catching, it is the engine which really sets the Ronin RS 211 apart from all other Lotus Elise models.
Despite being a tiny 1.8-litre four-cylinder, the RS 211 manages to deliver a truly incredible 680 hp thanks to its massive turbocharger with a mixture of pump gas and alcohol powering the little pocket rocket of an engine.