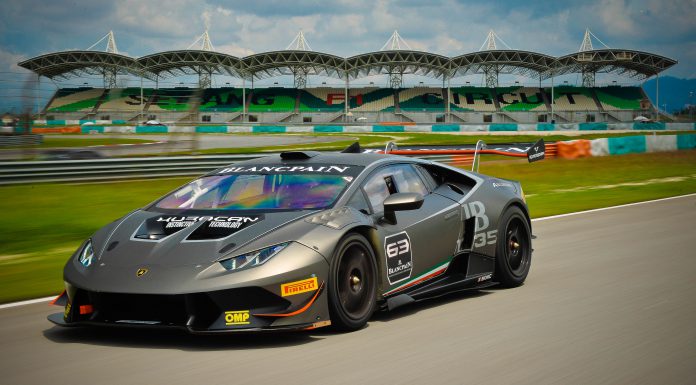 Lamborghini Squadra Corsa has just confirmed the 2015 calendar for the three Lamborghini Blancpain Super Trofeo series across Europe, Asia and North America. Each series will hold two races per weekend round.
The European series will kick off at Monza on 11-12th April followed by Silverstone on the 23-24th of May, France on 20-20th June, Spa-Francorchamps from 25-26th July and the fifth venue at the Nurburgring on 19-20th September. The final round will be at Sebring in Florida on the 21-22nd of November.
As for the Lamborghini Super Trofeo Asia series, it will kick off in Japan with Fuji on 20-21st June, Motegi (11-12th July), Malaysia (8-9th August) on a new Kuala Lumpur street circuit and then Indonesia (5-6th September) and Shanghai on 17th-18th of October. The sixth round will also be held at Sebring.
As for the North American series, it will kick off at Laguna Seca (2-3rd May), Watkins Glen (27-28th June), Alton (22-23rd August) and for the first time, the Lamborghini Super Trofeo series will held to the Circuit of the Americas on 18-19th of September. The fifth round will be at Road Atlanta on 1-3rd October with the final round once again held at Sebring.
Next year promises to be particularly interesting with the Lamborghini Huracan LP620-2 Super Trofeo to make its debut in all three series and it will race alongside the existing Gallardo LP570-4 Super Trofeo models.