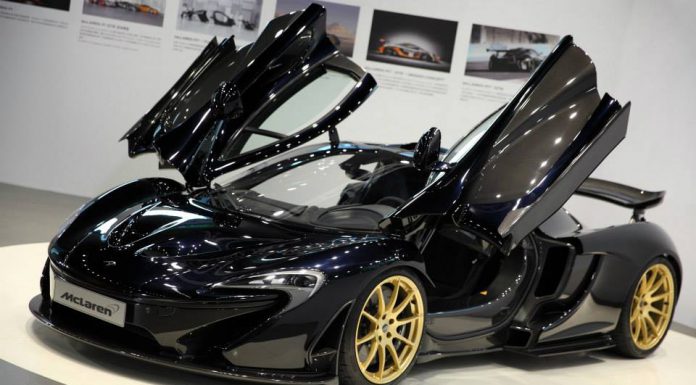 Unique McLaren P1s are starting to appear at all corners of the globe and the latest to do so is a Gotham Black example recently delivered to McLaren Taiwan. While we've seen black P1s in the past, this is the first time we've seen one wearing a set of classy gold wheels.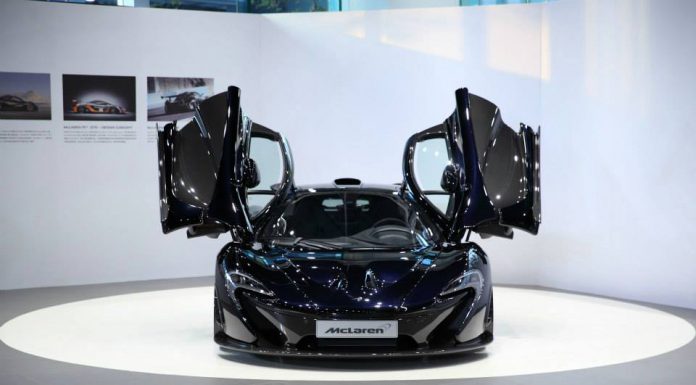 Alongside the black paint which features blue metallic flakes and the gold wheels, this particular P1 features a plethora of carbon fibre accents such as the doors, front bumper/splitter, side skirts and the rear wing.
Alongside this McLaren P1 at the Taiwan dealership is a brand new McLaren 625C which we know is offered exclusively to Asian markets.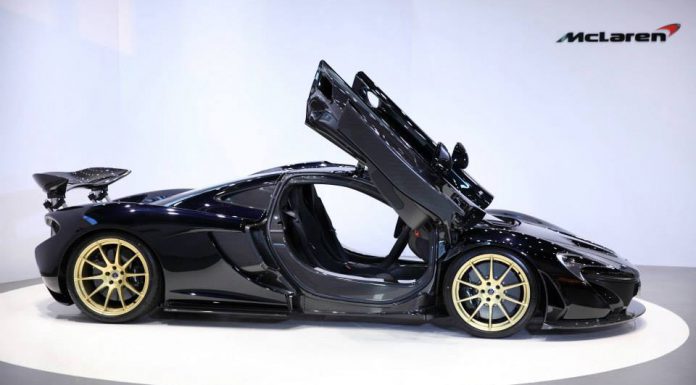 As a reminder, the McLaren P1 will travel from zero to 100 km/h in less than 3 seconds, zero to 200 km/h in under 7 seconds, and zero to 300 km/h in no more than 17 seconds. This is thanks, in part to the Instant Power Assist System (IPAS) which is essentially KERS, for road cars. Putting the 300 km/h statistic into perspective, this is 11 seconds faster than the legendary McLaren F1 road car. Top speed is electronically limited to 350 km/h.