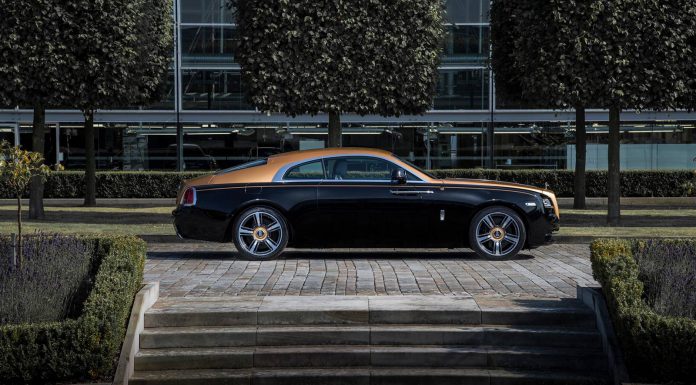 Each and every Rolls-Royce model is unique thanks to the seemingly never-ending options offered by the British manufacturer. There are some products which roll out of the factory doors which are especially eye-catching however and the following example is one of them.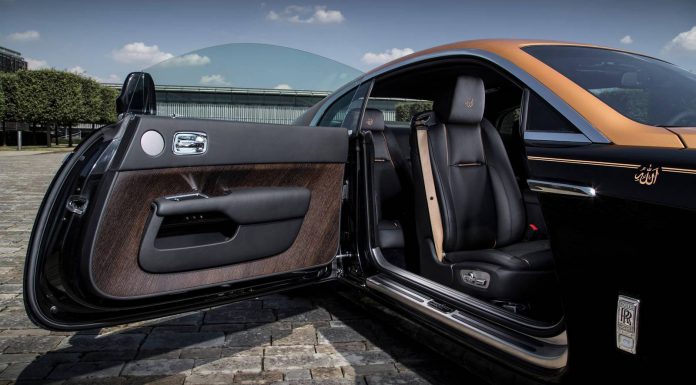 It is a Rolls-Royce Wraith and inspired by the famous Kaaba building in Mecca, Saudi Arabia. Consequently, it features a selection of gold elements particularly with the roof, hood, A-pillars, C-pillars and rear decklid. Additionally, gold pinstriping is found across the sides of the potent Rolls-Royce model as well as the centre caps of the wheels. Beyond the gold elements, this bespoke Rolls-Royce Wraith features gloss black paint.
The black and gold theme is continued into the cabin with black leather across the seats and light gold piping, stitching and seat belts featuring.
This car is not a design scheme created by Rolls-Royce but rather an example of a one-off commission that was requested by a customer who personally chose the colours and inscriptions seen on the car.