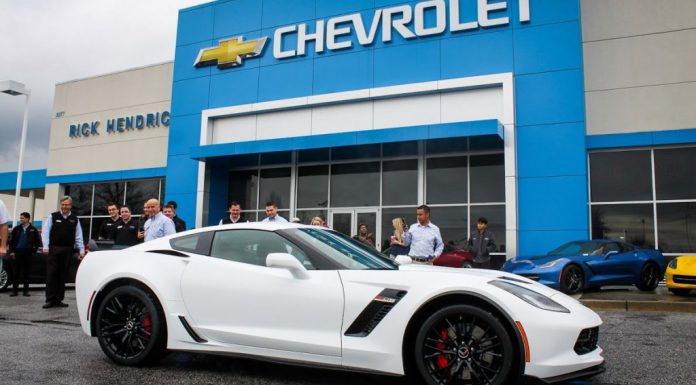 When Chevrolet announced official details for the 6.2-litre supercharged V8 engine fitted to the 2015 Corvette Z06, the American marque revealed it delivered 650 hp and a syaggering even 650 lb-ft of torque. Following a recent third-party dyno test of the car however, we know that some models leave the plant with even more power than Chevrolet would publicly admit!
Upon taking delivery of a white Corvette Z06, Vengeance Racing strapped the car to a dyno to see what it was capable of. When it was all said and done, the Corvette Z06 managed to pump out an impressive 585 hp and 617 lb-ft of torque at the rear wheels. If you then add on a standard 15 per cent drivetrain loss for a rear-wheel drive car, that results in around 688 hp and 725 lb-ft at the flywheel.
Beyond the potency of the engine, the Corvette Z06 gets two gearbox options. The first is the standard seven-speed manual transmission which comes equipped with Active Rev Match. The automatic transmission is an all-new 8L90 eight-speed paddle-shift automatic transmission designed to enhance both performance and efficiency.
[Via Motor Authority]