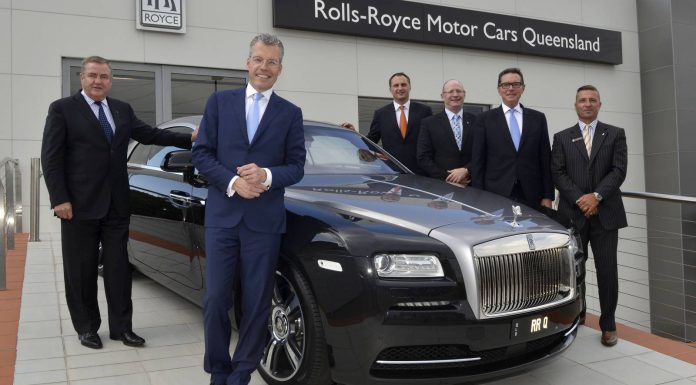 Rolls-Royce has just opened its third showroom in Gold Coast, Australia with the marque's chief executive Torsten Muller-Otvos attending the star-studded event.
While speaking at the event, Muller-Otvos said, "Australia is a very important market for us with which we share a rich century-long history. Since returning to the market in 2003 as Rolls-Royce Motor Cars we have enjoyed steady growth, and we see strong potential in the Queensland market. I am confident that our partnership with Sunshine Automotive will be successful, and together we will propel both excellent customer satisfaction and further sustainable growth."
At the launch, the Rolls-Royce Ghost Series II was presented for the very first time and it will prove to be particularly important for the British marque in Australia considering the success of the outgoing Ghost.
The chief executive of Sunshine Automotive, Paul Warren, extended on the sentiments of Muller-Otvos and said, "Today marks a milestone in our operations here in Queensland. Our appointment is testament to our extensive experience and capabilities in the super luxury automobile market. We are committed to delivering every Rolls-Royce client an experience beyond compare."