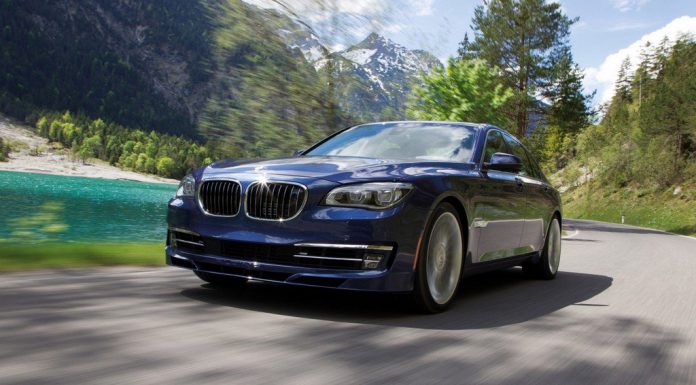 For many years, talk about a BMW M7 has come and gone, then come and gone again. It is certainly one of the most interesting variants which the German manufacturer could create but while recently speaking with Motor Trend at the Los Angeles Auto Show 2014, the company confirmed once again that it is not planning to release a BMW M7 in the future.
According to BMW director of product planning Paul Ferraiolo, the German firm isn't interested in creating a rival to the Mercedes-Benz S63 AMG or S65 AMG and instead believes that the existing Alpina B7 fills such a role nicely for the company.
2013 Alpina B7

"We feel really good with what we've got with Alpina," he says, "The 'M' adds sort of a track-element to that, and I don't know if there's a lot of demand for the 7 Series on the track," he said.
As a refresher, the existing Alpina B7 delivers a total of 540 hp and 730 Nm of torque from its 4.4-litre twin-turbocharged V8 engine. Mated to an eight-speed gearbox, the B7 launches to 100 km/h in a mere 4.3 seconds as well as a 312 km/h top speed.
[Via Motor Trend]