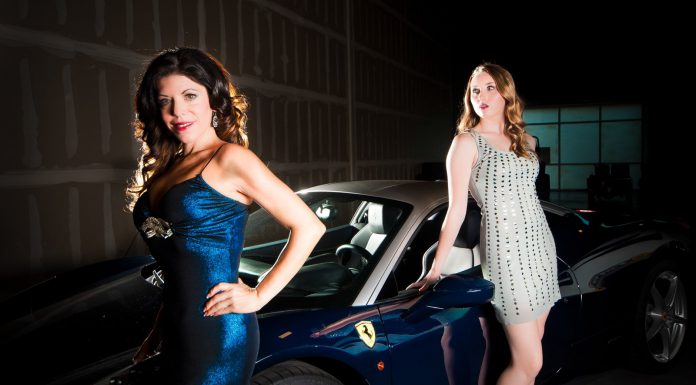 Many times we read and talk about cars, photoshoots and models without knowing the process behind all of that, we go straight to a conclusion and decide whether or not we like certain photo. This time however, someone whose work has starred as our Photo Of The Day before and is also a common contributor to our Instagram feed will briefly describe what it is for a photographer to shoot a car accompanied by models. Below you will find the words written by Gil Bryan Folk himself. When asked about this particular photoshoot, the man behind Folk Photography shared with us a very special description of what it's like to create such images.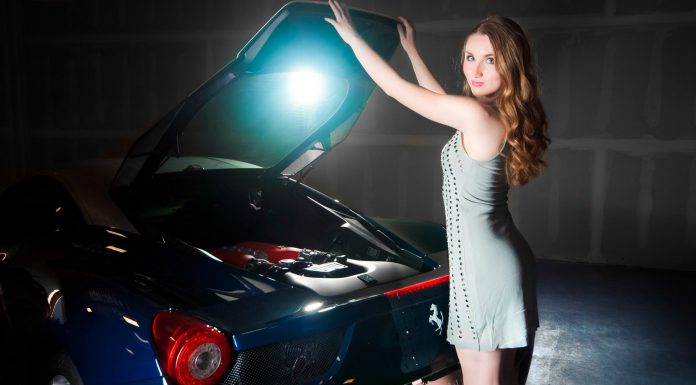 "In the male mind, the term "beauty" is used to describe two things: women and cars; and when these two things of beauty are put together, the combination is better than peanut butter and jelly…with extra crunchy peanut butter. However, it takes a very precise amount of peanut butter and jelly to get the perfect combination. You can't have too much of one or the other and they both have to be spread evenly; they have to compliment each other.
"This same thought process is used when pairing women and cars for a photoshoot. A friend of mine asked me to photograph his absolutely stunning Pozzi Blue/Silver bi-color Ferrari 458 Italia a few months ago. When he approached me in regards to doing the photoshoot, he added, 'And one more thing, the shoot isn't happening unless there are models as well.' Seeing as I hadn't ever done a real photoshoot with a car and models together, and I was in charge of finding these models, I had to find just the right jelly to go with this extra-crunchy peanut butter of a car. Now, I've worked with models independently in the past and I've made a solid reputation for myself in the automotive photography industry; but this combination was new to me, and a bit intimidating at that.
"After a few days, I had found two models that would fit the bill and were more than willing to participate in the photoshoot. One was a blonde, named Jacey Pierce; the other was a brunette, named Shirie Winters. Both were in the process of building their portfolios and were eager to work with a car; something neither of them had done before. A week later I had secured my location, a warehouse used to store some of the Ferrari Challenge cars, and we planned on doing a shoot the following Friday.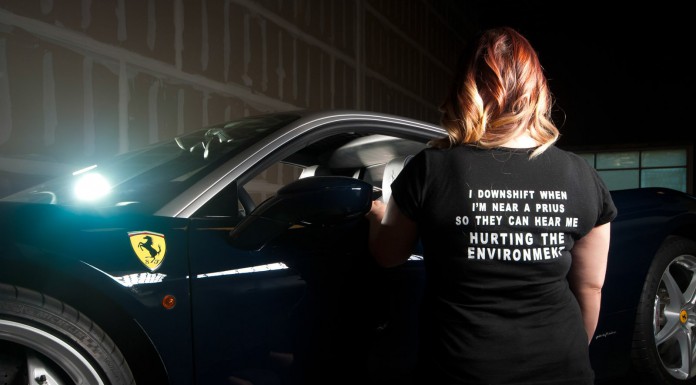 "As I do before many photoshoots, I study the work of other photographers I look up to and get ideas and inspiration; trying to visualize what images I want before even picking up the camera. All of Friday morning was spent checking, double checking and triple checking my gear and going over photo ideas. I showed up to the location plenty early to set up my equipment and get everything ready. The models showed up before the car so I talked them through each idea, outfit change, poses, etc. Once the car arrived, it was show time. We hit the ground running and it only took a matter of minutes for me to become comfortable with the models and vice-versa. The photoshoot drew a small crowd including, but not limited to: my assistant, the car owner, a few of the warehouse employees, friends of the car owner and a few passer-bys here and there. We took our first break about 30 minutes into the shoot for an outfit change and to give the car a quick run-over to remove hand and fingerprints.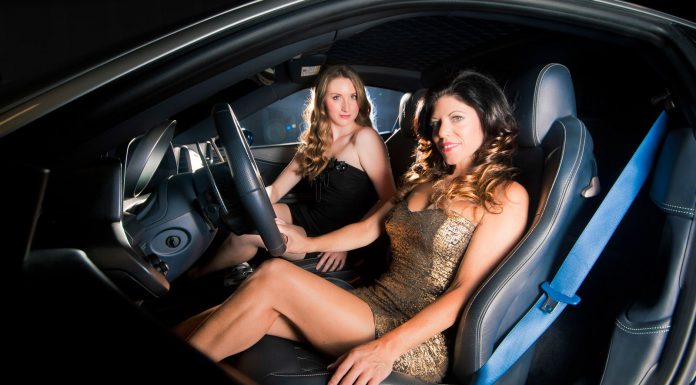 "At this point, all worry had diminished and the entire shoot became fun, casual, and easy! For this shoot, I decided to use two strobes, both Alien Bees B800s. One was left bare (no modifier) and one was shot through a large diffused and gridded softbox. My goal for this shoot was to not make the models look trashy. One thing I noticed upon studying other photographers that incorporated models into car shoots was that the models often lacked class; risque is never bad, but it has to be done well. With a car as high-end as the Ferrari 458, trashy and slutty would work against it. These two models perfectly displayed elegance and class while maintaining natural beauty; a perfect compliment to the Ferrari 458 Italia. After about four hours of photographing with the models, it was their time to leave. I did a few more photos of the car alone and also included a rig-shot for good measure. After a total of five hours, this shoot was a wrap; a true success for everyone involved.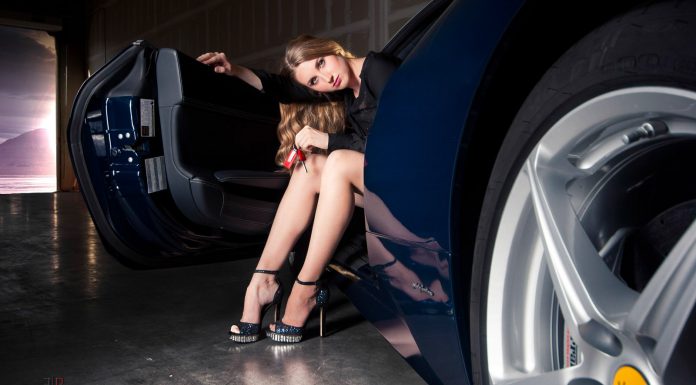 "A little over a week later, the images were edited and distributed to the owner of the Ferrari, the models and anyone else who helped make this shoot a possibility. I posted a few on various social media pages and this set quickly became one of my most popular. After everything was said and done, I was very happy with the outcome and realized I had made the absolute perfect peanut butter and jelly sandwich. Here's to hoping for many more sandwiches in the future."
– Gil Folk.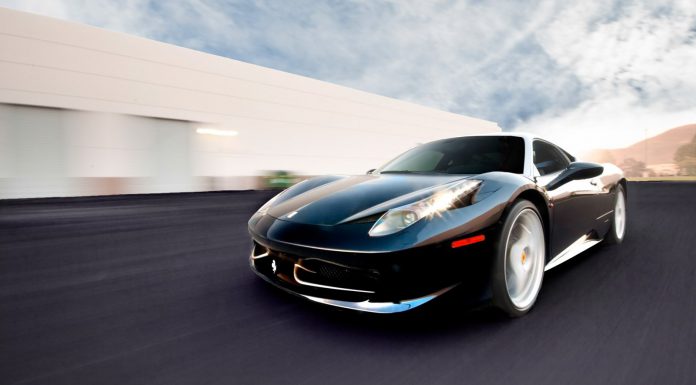 So here you are, now you know what it takes to shoot and produce these sets, five hours with a Ferrari and a couple of female friends doesn't sound that bad anyway. Once having read his experience, what are your thoughts on the result? The amazing color combo on the Ferrari makes the photoshoot a whole other level of unique, but we're eager to know your opinion on both the car and the beautiful ladies.