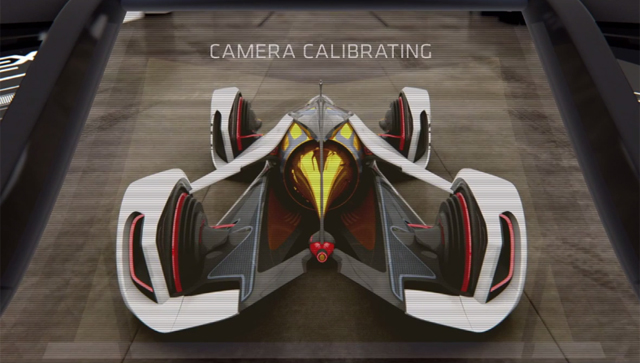 Introduced at the Los Angeles Auto Show 2014, the Chevrolet Chaparral 2X Vision Gran Turismo is certainly one of the most insane concepts created specifically for Gran Turismo 6. Now the company has released an informative video about the Chaparral 2X Vision GT and the story behind its revolutionary and extremely futuristic design.
[youtube]https://www.youtube.com/watch?v=-IRDFXcECck#t=273[/youtube]
As the car is purely theoretical, Chevrolet has been able to dream up a spaceship inspired powertrain for the Chaparral 2X Vision GT. According to the American manufacturer "it features a mid-mounted laser beamed-energy propulsion system which pulses beams of light that focus in a shroud, creating shock waves that generate tremendous thrust in the lightweight race car".
All up, the Chevrolet Chaparral 2X Vision GT's futuristic powerplant delivers 671 kW (the equivalent of 900 hp) and is mated with lithium-ion batteries and an air-powered generator. All up, 100 km/h could pass by in just 1.5 seconds with a top speed of 386 km/h possible.
The cockpit setup is stranger again. It sees the driver lying down right at the front of the cabin with their legs and arms splayed towards the wheels. The entire propulsion and suspension systems of the car have been built around the driver.