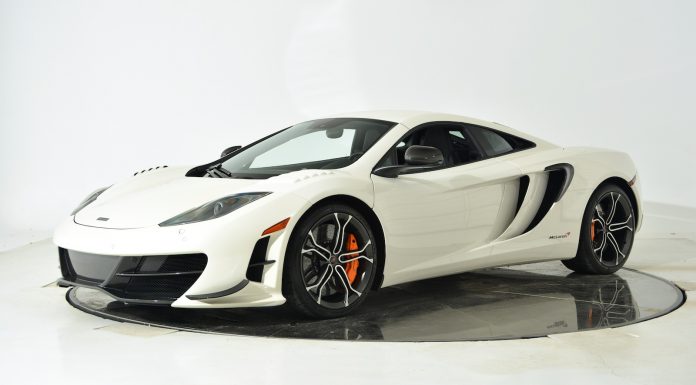 As if the McLaren 12C wasn't special enough, McLaren introduced 10 special 12C High Sport variants back in 2012. Of those 10, just four made it to the U.S. and now one of those four is up for sale courtesy of Ferrari-Maserati of Fort Lauderdale.
This particular McLaren 12C High Sport is chassis #4 and the car reportedly cost $167,000 more than a standard 12C. What that extra money has resulted in is a new bodykit including a revised front bumper and air intakes, the implementation of two subtle canards, aggressive shark gills on the front fenders as well as a revised carbon fibre rear diffuser and bumper.
The McLaren 12C High Sport also includes rare Formula One style front badges, the carbon fibre package across the engine cover and rear decklid, new aluminium wheels, the Premium Meridian Sound Package and carbon fibre across the engine bay, wing mirrors and side air intakes.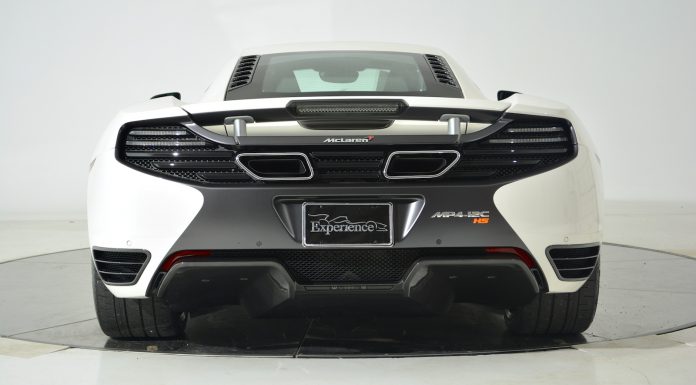 Beyond all the visual and aerodynamic changes, the McLaren 12C High Sport's 3.8-litre twin-turbo V8 engine has been tweaked to deliver a McLaren 650S beating 675 hp!
This particular example has 7743 km on the clock and an asking price of $309,000.