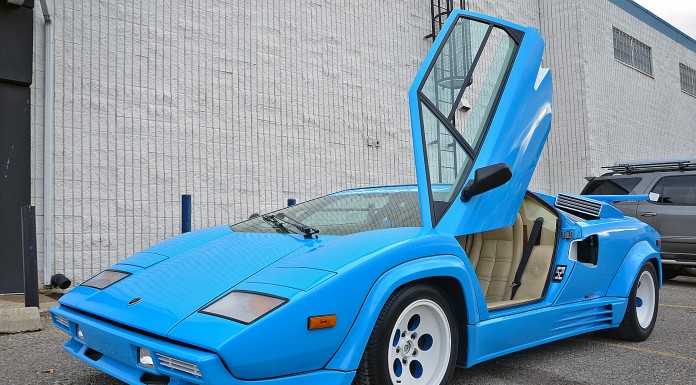 It's not often you see a Lamborghini Countach out on the roads. But this particular 1988 5000 Quattrovalvole is a daily driver. Many would argue that the Countach is Lamborghini's most iconic vehicle and belongs in a collection or showroom.
The crew at ZR Auto begs to differ. Almost a year ago, a black Countach showed up at the shop in need of a major mechanical overhaul. The car was sold during the repairs, which involved an entire engine and transmission rebuild. The new owner had big plans for the car.
As a Lamborghini enthusiast and current owner of other Lamborghini models, the Kelowna, British Columbia, Winery owner decided he wanted something a bit more edgy. He wanted something that nobody else had, in a colour that Lamborghini never produced the car in.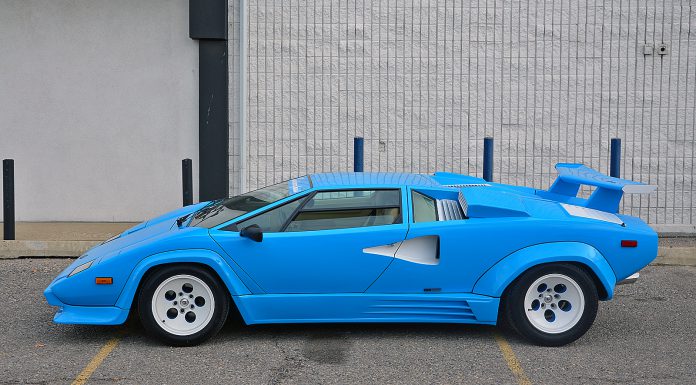 After settling on a colour, the Countach was wrapped baby blue with white accents. The wheels were painted white with blue accents to match the body colour. This U.S.-Spec Countach was updated with a Euro front bumper and was outfitted with power steering. The engine bay was painted blue and white to match the car's new colour scheme.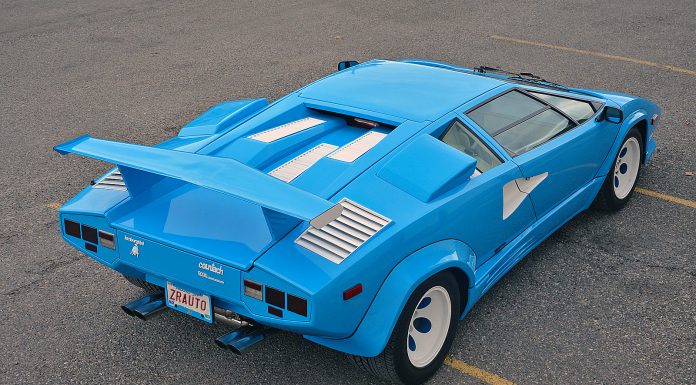 Finally, a brand new Quicksilver exhaust system was installed on the car along with some updated electronics to give it a more modern feel when driving. After all, the owner plans on daily driving this beauty.
Now he has something pretty outlandish, yet extremely cool.