Whenever a new car hits the market, you can be assured that not long after, the very first crashes will be recorded and that's exactly what has happened with a bright yellow 2015 Ford Mustang.
This particular example is the entry-level 3.7-litre V6 powered variant and is fitted with an automatic transmission. While details about the crash aren't known with the only images coming from an auction house set to sell the wrecked American muscle car, some extensive damage has been sustained at the front end.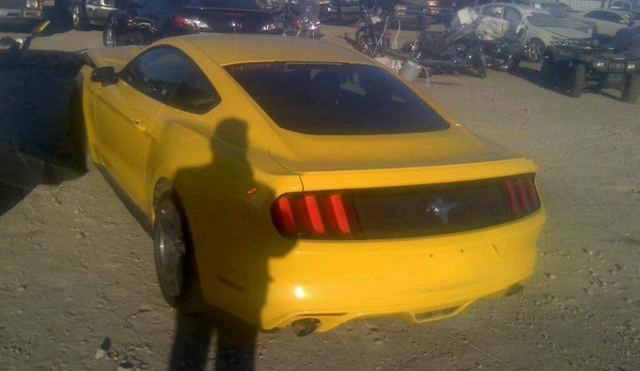 As a matter of fact, the front bumper is completely missing in action with the bonnet also wrecked beyond repair. It also appears as though some damage has been done to the crash structure of the car. Interestingly, despite the crash, the airbags haven't been deployed and the Mustang has less than 500 miles on the clock.
[Via Carscoops]