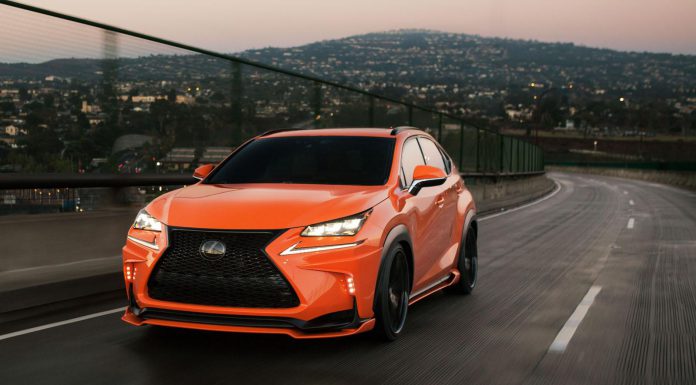 The Lexus NX certainly has one of the most eye-catching designs of any compact SUV on the market. With sharp and futuristic lines, it is immediately identifiable as a Lexus yet distinct enough from other Lexus models to be unique. For SEMA 2014 however, Lexus wanted an even more eye-catching NX to be put on display and consequently enlisted the help of 360 Elite Motorworks to make it happen.
Starting with a standard 2015 Lexus NX 200t F Sport, 360 Elite Motorworks fitted the Japanese SUV with a brand new bodykit sourced from Artisan Spirits. This new bodykit is particularly noteworthy for the new front bumper it employs as well as the lower splitter, side skirts and coloured matched rear diffuser. It also adds black flared wheel arches and a new rear spoiler.
Final small visual tweaks include the fitment of new vertical LED daytime running lights, tinted taillights and 21-inch black forged HRE wheels wrapped in Toyo Proxes T1R Sport rubber.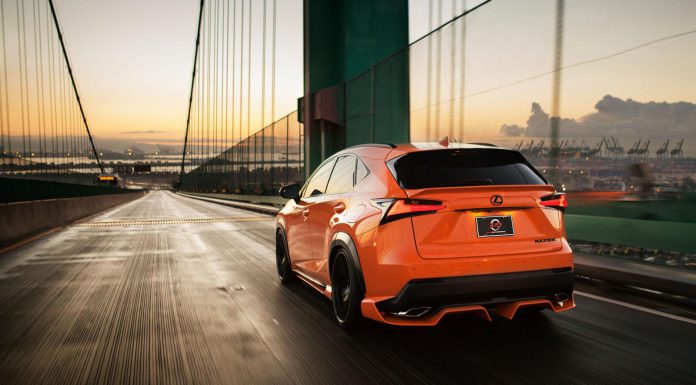 Performance details about the car haven't been revealed but it has been fitted with a new air intake and exhaust system. As a result, expect a small boost in power from the standard 235 hp and 258 lb-ft of torque.