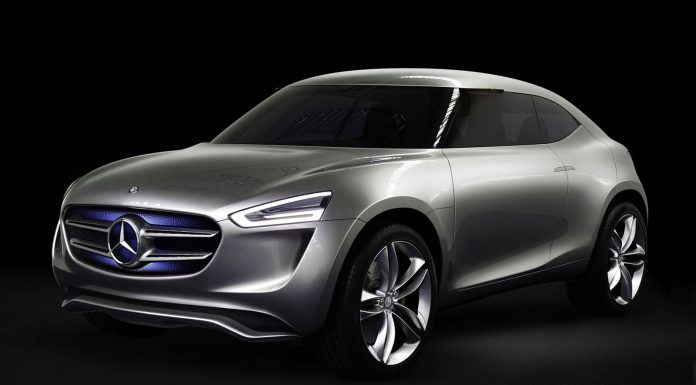 With the Los Angeles Auto Show 2014 just around the corner, Mercedes-Benz has just revealed its latest concept car. Dubbed the Mercedes-Benz G-Code Concept, the car has been created to preview how a potential Mercedes model to sit below the entry-level GLA would look. If it came to fruition, it would rival the impending Audi Q1 compact crossover.
Arguably the most interesting aspect of the Mercedes-Benz G-Code Concept is its powertrain. Up front, it utilises an internal combustion engine which actually runs on hydrogen. At the rear axle, an electric motor is found and powered by a dedicated battery pack. To further improve efficiency, the G-Code Concept utilises regenerative braking technology as well as special paint dubbed 'multi-voltaic' paint.
This paint acts like a solar panel and generates electrical energy from the sun. If that wasn't amazing enough, it also regenerates electrostatic energy derived from the wind passing over the car while it is on the move. Completing the efficiency-focused technologies are new springs and dampers which actually generate their own electricity.
From a visual standpoint, the Mercedes-Benz G-Code Concept is very different from existing Mercedes models. In fact the front grille is the only real element reminiscent of a modern production car from the German firm. At the rear, a single long horizontal taillight similar to the Concept Coupe SUV revealed earlier this year is featured.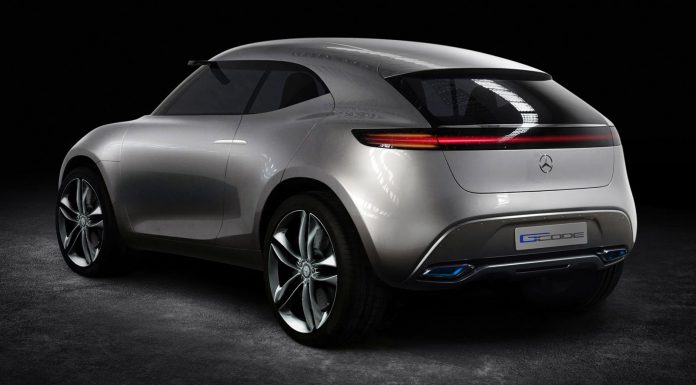 Inside, the G-Code Concept makes use of a 2+2 design with a simple dashboard layout. The digital gauge cluster/infotainment system has been mounted in the centre of the dashboard while the transmission tunnel is also very minimalist. At the back, two electric scooters are found.